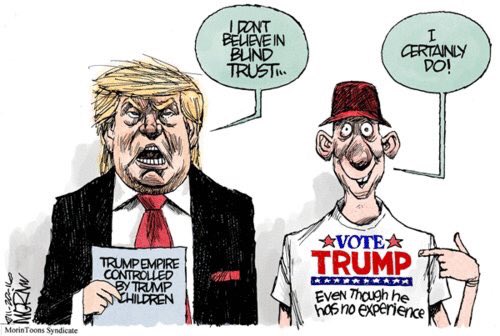 Hello 'Pussy' it's Mrs. Piggle-Wiggle and Pippi Longstocking:
As you disrupt alliances across the map, nearly every level of government in Canada has taken on new duties in a quietly audacious campaign to cajole, contain and if necessary coerce the Americans.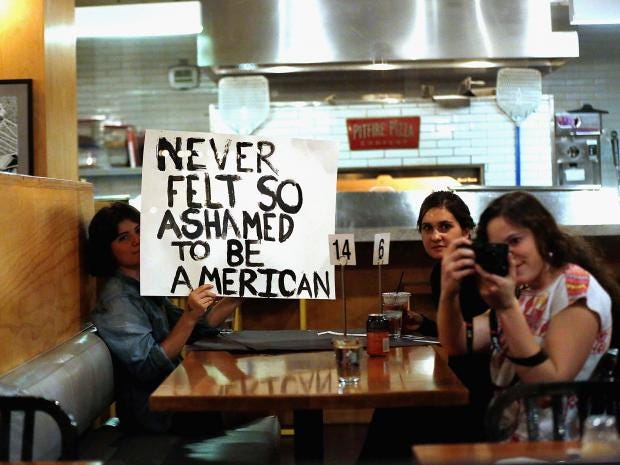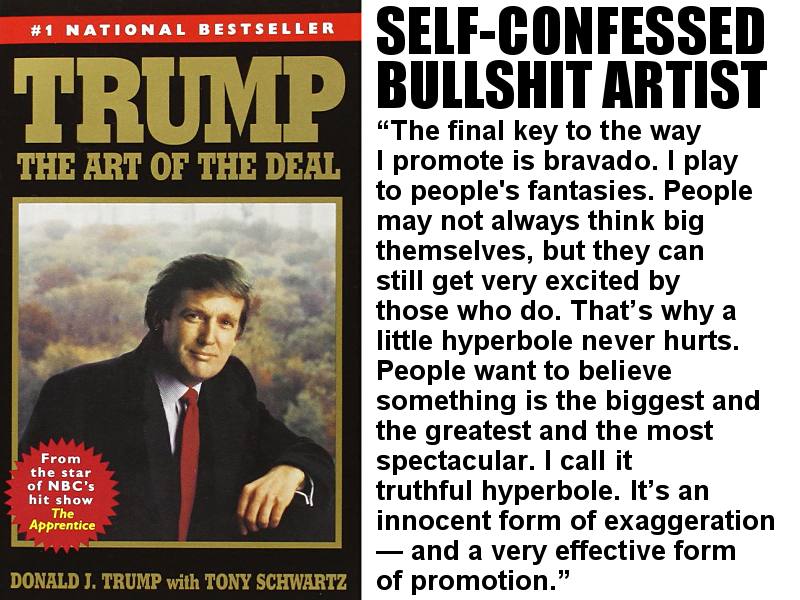 Betty MacDonald fan club fans,
who is this very witty personality we are looking for?
Any idea?
This person got many devoted fans around the world.
Don't miss Wolfgang Hampel's Vita Magica onTuesday, June 27, please.
Minister of Science, Research and the Arts for the German state of Baden-Württemberg, Theresia Bauer will be guest reader at Vita Magica.
Friedrich von Hoheneichen - Saxophon
Friedrich von Hoheneichen has trained as a classical guitarist and classical clarinettist at the Mozarteum in Salzburg. After years of playing in the orchestra of the National Theatre Mannheim and teaching classical guitar at the Musikschule Heidelberg he concentrated on playing classic and swing on the soprano sax, tenor sax and baritone sax (Classical and Jazz) He has studied these instruments for many years with the famous hungarian saxophonist Attila Deseö. He has played at many occasions. He is a member of the LILO big band in Mannheim and gives concert playing his baritone saxophone with pianist Prof Möller.
Heidelberg is my favourite city for next International Betty MacDonald fan club event.
Yours,
Michael
you can join
on Facebook
Vita Magica Betty MacDonald event with Wolfgang Hampel, Thomas Bödigheimer and Friedrich von Hoheneichen
Wolfgang Hampel - LinkFang ( German )
Wolfgang Hampel - Academic ( German )
Wolfgang Hampel -
cyclopaedia.net ( German )
Wolfgang Hampel - DBpedia ( English / German )
Wolfgang Hampel - people check ( English )
Wolfgang Hampel - Memim ( English )
Vashon Island - Wikipedia ( German )
Wolfgang Hampel - Monica Sone - Wikipedia ( English )
Wolfgang Hampel - Ma and Pa Kettle - Wikipedia ( English )
Wolfgang Hampel - Ma and Pa Kettle - Wikipedia ( French )
Wolfgang Hampel - Mrs. Piggle-Wiggle - Wikipedia ( English)
Wolfgang Hampel in Florida State University
Betty MacDonald fan club founder Wolfgang Hampel
Betty MacDonald fan club interviews on CD/DVD
Betty MacDonald fan club items
Betty MacDonald fan club items - comments
Betty MacDonald fan club - The Stove and I
Betty MacDonald fan club groups
Betty MacDonald fan club organizer Linde Lund
Betty MacDonald fan club organizer Greta Larson
Canada's Trump Strategy: Go Around Him
TORONTO — As President Trump disrupts alliances across the map, nearly every level of government in Canada has taken on new duties in a quietly audacious campaign to cajole, contain and if necessary coerce the Americans.
Prime Minister Justin Trudeau's strategy for managing Mr. Trump is unlike anything tried by another ally. And he has largely succeeded where even experienced leaders like Angela Merkel of Germany have fallen short.
More than perhaps any other country, Canada relies on the United States, which accounts for 70 percent of its trade. Its sizable manufacturing industry is tightly integrated with American production, meaning even a slight hardening of the border or prolonged trade negotiations could put its economy at risk.
Laid in the first days after Mr. Trump's election win, the plan even enlists Brian Mulroney, a former Conservative prime minister and political nemesis of Mr. Trudeau's father, who had also been prime minister. Mr. Mulroney knows Mr. Trump and his commerce secretary, Wilbur Ross, from social circuits in southern Florida, where all three keep vacation homes.
Mr. Mulroney's former chief of staff and ambassador to Washington, Derek Burney, said they urged Mr. Trudeau's government to "cultivate access, but not just within the White House. To work the American system as never before."
By organizing a grass-roots network of American officials, lawmakers and businesses, Canada is hoping to contain Mr. Trump's protectionist and nationalist impulses. Though emphasizing the benefits of harmony, the Canadians are not above flexing muscle, with a provincial government at one point quietly threatening trade restrictions against New York State.
"We don't have the luxury that the Germans have of an ocean between us," Mr. Burney said. "And we don't have a Plan B."
The War Room
In the weeks before Mr. Trump's inauguration, Mr. Trudeau reorganized his government to focus on his now uncertain ally.
His new foreign minister, Chrystia Freeland, a former journalist with long experience in the United States and an unapologetic champion of the global liberal order, is seen as able to coax the Americans when possible and defy them when necessary.
Ms. Freeland's team of America-whisperers includes Andrew Leslie, a former lieutenant general and Afghanistan veteran who knows many of the American generals filling out Mr. Trump's administration.
Mr. Trudeau established a "war room" dedicated to the United States, headed by Brian Clow, an operative with the governing party who had worked on some of its most important election victories.
The new office sought to cultivate the people around Mr. Trump. During a February visit to the White House, Mr. Trudeau and Mr. Trump's daughter Ivanka led a panel on women in business. The two later attended "Come From Away," a Broadway play about Canada sheltering travelers whose flights were diverted after the Sept. 11 terrorist attacks.
The efforts initially paid off. Mr. Trump's February address to Congress mentioned only one foreign leader: Mr. Trudeau, whom he praised for his panel with Ms. Trump.
A few days later, the White House exempted the Keystone XL pipeline, overseen by the Canadian firm TransCanada, from Mr. Trump's executive order requiring pipelines in the United States to be built with American steel.
But the honeymoon did not last. Mr. Trump accused Canada of unfair trade practices and threatened to exit the North American Free Trade Agreement, which would devastate Canada's economy. Though he agreed to renegotiate instead, officials here fear the uncertainty could scare off investors or prompt factories to relocate.
Other foreign leaders found their administration allies similarly unable to temper Mr. Trump. Many shifted from absorbing his attacks to returning them. The Canadians felt they could not afford such a downturn.
The Doughnut Strategy
So Canada turned to courting every other level of government, forming something like a doughnut around a White House-shaped hole.
Canadian officials have fanned out across the United States, meeting with mayors, governors, members of Congress and business leaders on matters from trade to the environment.
Ministers' schedules resemble those of rock bands on summer tours. They travel armed with data on the precise dollar amount and number of jobs supported by Canadian firms and trade in that area.
"They're going to great lengths, going into parts of America that few cabinet ministers from Canada have gone to," Mr. Burney said.
Hints of this network emerged when Mr. Trump announced that the United States would leave the Paris climate agreement. Canadian officials said they would instead seek climate deals with American states, many of which were already in progress.
"Something snapped in the last few weeks," said Roland Paris, a former foreign policy adviser to Mr. Trudeau. With trade threats looming, Mr. Trump's break on climate convinced Canadian leaders of the need for drastic steps.
Since then, Mr. Paris said, "the approach has been to maintain cordial relations with the White House while going to extraordinary lengths to activate American decision makers at all levels of the political system."
Mr. Trudeau hinted at the shift in a tweet, writing, "We are deeply disappointed that the United States federal government has decided to withdraw from the Paris Agreement."
The phrase "federal government" was intended to signal Mr. Trudeau's plan to cut his losses with Mr. Trump and focus instead on state and local governments, according to a Canadian official close to policy decisions toward the United States, who asked to remain anonymous because of the sensitivity of relations between the two countries.
The official said Canadian leaders plan to individually contact every lawmaker in Congress.
The New York Campaign
An early test came in New York, where Gov. Andrew M. Cuomo introduced a "buy American" budget provision on all state contracts worth over $100,000.
Officials here, sensitive to Mr. Trump's influence on politics, feared the measure could inspire more protectionist policies. But they also saw an opportunity to demonstrate Canada's growing muscle.
Provincial governments in Ontario and Quebec, which border New York, sent high-level delegations to Albany, where they hired the lobbying firm Bolton-St. Johns. New York-based business leaders were urged to intervene.
Premier Kathleen Wynne of Ontario, the province's equivalent of governor, said she led with positives, like the benefits of cross-border manufacturing, under which plants from both countries collaborate on a single product.
But as Mr. Cuomo pressed forward, Ms. Wynne issued a quiet warning: If the measure passed, Ontario would reciprocate, imposing similar restrictions on trade with New York.
It was a powerful threat. New York's annual exports to Ontario are worth $10 billion. Plants in Buffalo, near the border, are already struggling. New York firms would probably have been shut out of Ontario's planned infrastructure investments, budgeted at $160 billion.
"If this was going to go ahead, we had to be prepared to protect our industry," Ms. Wynne said in an interview. "Nobody wants a trade war, but we also have to be clear on what we will and won't stand."
The gambit paid off, with state lawmakers stripping the provision hours before passing the budget. Mr. Cuomo's spokesman acknowledged Canadian lobbying had played a major role. Mr. Cuomo this week persuaded lawmakers to adopt a far more limited "buy American" measure. It is largely symbolic, underscoring how far Ms. Wynne was able to push the third-richest American state so as to protect Canadian interests.
The Big One
Ms. Wynne is working against another "buy American" measure, in Texas, and proactively building ties. Last week, she spoke with Gov. Roy Cooper of North Carolina, the 13th governor she has been in touch with since the inauguration. She will meet the rest in July, when she attends the National Governors Association meeting in Rhode Island.
Other provincial governments are doing the same, as is the federal government, chiefly to recruit allies for the big one: Nafta renegotiations.
Should Mr. Trump seek to withdraw from or significantly weaken the trade deal, American governors, mayors and members of Congress can expect a call or in-person visit from their Canadian counterparts, asking them to pressure Mr. Trump to keep the deal in place.
Canada's secret weapons appear to be proximity and language.
Allies of the United States typically work with the White House and federal agencies. Those have proved less reliable under Mr. Trump, leaving many adrift. Only the Canadians enjoy such easy access to mayors and governors.
American news and entertainment are ubiquitous in Canada, giving officials a nuanced understanding of political and cultural issues.
Whereas flights from Europe or Asia take a full day, forcing allies to visit selectively, Canadian leaders can be in Washington for breakfast and home by lunch.

Domestic politics have also helped. Mr. Trump polls poorly in nearly every allied country. Leaders, particularly those up for re-election, feel pressure to respond to slights. Mr. Trudeau, who is popular at home and faces little organized opposition, is freer to politely ignore Mr. Trump's outbursts.
Still, Ms. Wynne acknowledged that little could solve for Mr. Trump's unpredictability.
"I'm anxious about how all this could change if there's a decision that puts up an insurmountable barrier," she said, adding, "There's a lot of uncertainty, and I will say quite candidly, our businesses here in Ontario are very nervous."