60 Years Of Michael Jackson, The Fashion Icon
---
Michael Jackson
once recalled that whenever he'd watch James Brown dancing on TV during his childhood, he'd shout at the screen in frustration when they didn't film his feet. He wanted to learn the moves. "If I had the chance to talk to [Michelangelo]," he told
Oprah Winfrey
in 1993, "I would want to know about what inspired him to become who he is. Not about who he went out with last night, or why he decided to sit out in the sun so long."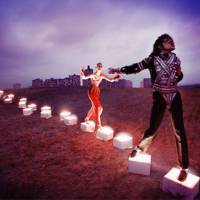 A New Exhibition Celebrates The Legacy Of Michael Jackson
In my eyes, growing up a Michael Jackson disciple, the art always went hand-in-hand with the artist, this mythical creature seemingly of another world. From his fantastical face to his fairy-dusted wardrobe, Michael had to look as superhuman as he did to match his incomprehensible talents and the enigmatic phenomenon he was. Watching his interviews, I had similar childhood experiences, only I'd be shouting, "Ask him about his wardrobe!" Hung up on scrutinising his eccentricities, they never did. On August 29th he would have turned 60.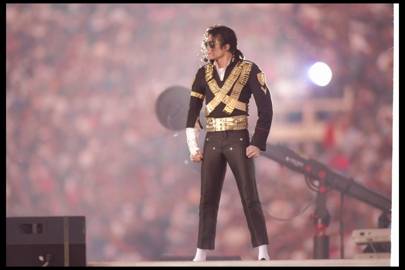 "If fashion says it's forbidden, I'm going to do it," Michael wrote in
Moonwalk
from 1988. Rather than drape himself in the latest runway fashions, he largely commissioned his wardrobe from personal dressmakers, inspired by history and art. And yet, what few people know is how well Michael knew his fashion. "Not long before he passed, Michael personally called
John Galliano
to request a bespoke Napoleon jacket," Rushka Bergman tells me. A fine art scholar turned creative director, she styled Jackson for a Bruce Weber cover story for
L'Uomo Vogue
in 2007 and the two hit it off.
For the last years of his life, she served as his full-time stylist, the only one he ever had. It was Bergman who dressed Michael in the pagoda-shouldered
Balmain
jackets by Christophe Decarnin – inspired by the star's own fashion legacy – which became his wardrobe during the filming of
This Is It
, the rehearsal documentary shot for the tour that never was. She put him in
Tom Ford
tailoring, schoolboy
Dior Homme
looks, and gold embellished
Givenchy
.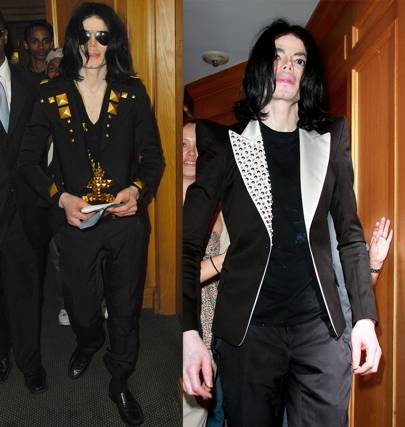 "Michael was an innovator so he wanted something new. He challenged me to bring something fresh that no one had done before. My goal was to bring back his status as a fashion icon," Bergman recalls. She was as familiar with his 1980s trademarks as anyone: "The beautiful sequined glove, white socks, the military jackets, the red "Thriller" leather jacket, sequined tuxedo pants, the penny loafers. His style was so remarkable through his choices on stage," she reflects.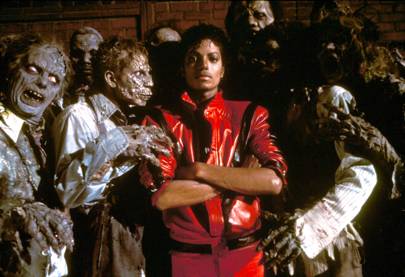 "There was something very revolutionary in styling Michael Jackson in clothes by haute couture designers. I moved him forward with new avant-garde looks from the best designers in the world. His favourites were
Hedi Slimane
, Tom Ford, Christophe Decarnin for Balmain,
Riccardo Tisci
for
Givenchy
, and
Kris Van Assche
for Dior Homme, and he especially loved
John Galliano
," Bergman tells me, adding: "When I first started to work for him, he saw my
Balenciaga
gladiator flat studded sandals by
Nicolas Ghesquière
and begged me for two years to find them in his size!"
Through the 1990s, Jackson had occasionally worked with stylists from the fashion world on one-off music videos. British
Vogue
's fashion director
Venetia Scott
styled 1993's "Give Into Me" in slick rock'n'roll, stylist David Bradshaw got him into Dexter Wong and
Ann Demeulemeester
for "Scream" in 1994, and in 1992 Jackson danced with
Naomi Campbell
in little more than a white tank top and black jeans for the Herb Ritts-directed "In the Closet".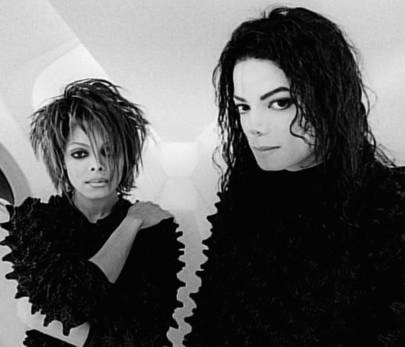 But it was the never-ending supply of encrusted military jackets and regalia that defined his signature look. "Michael was infatuated with British hereditary and military history," Michael Bush writes in his book
The King of Style: Dressing Michael Jackson
. From 1985 onwards, he and partner Dennis Tompkins served as personal dressmakers to the King of Pop. "Liberace goes to war," they mischievously coined his look: magnificent military jackets covered in soutache and bullion embroideries, topaz and rhinestone. Michael, who proudly owned his Peter Pan syndrome, referred to surface decoration as "dust": pure magic, the Tinker Bell way.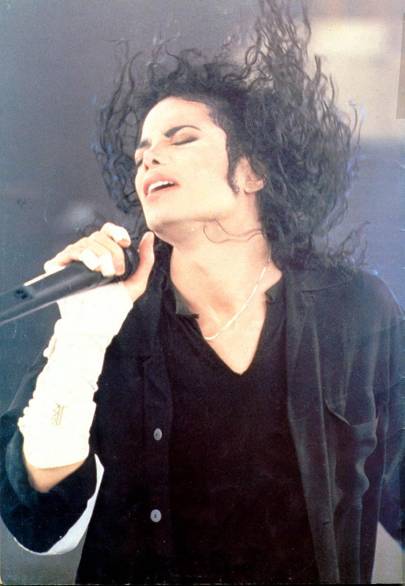 "One of Michael's favourite quotes came from an unexpected source: 'It is with such baubles that men are led.' Napoleon had said these words to indicate the significance of the medals with which he regaled his soldiers," Bush writes. "When we toured in Europe, Michael made it his business to visit castles and ancient cities, where he was mesmerised by museum portraits of kings and queens." In 2009, Bush and Tompkins buried their boss in a replica of his favourite-ever garment, the Pearl Jacket he wore to the
Grammys
in 1993.
"For Michael's costumes, Dennis and I studied monarchs and European military history, taking particular notice of one of the most notorious kings, King Henry VIII of England. And there they were," Bush writes. "Pearls. Sewn on the king's clothes, bedazzling his collars, vests, and bibs." After another Bush, President George H. W., presented him with the Entertainer of the Decade honour in 1990, Michael thought he'd treat himself. He showed his dressmakers a picture of
the Queen
's Imperial State Crown, and off they went to the Tower of London to study the real deal.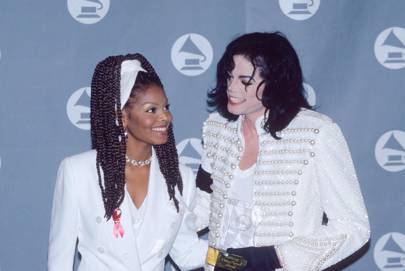 Tompkins taught himself how to solder and sandblast metal and, over six weeks, created a sterling silver crown encrusted with costume stones and pearls. In place of the Second Star of Africa – which sits at the centre of the Imperial State Crown – Tompkins sandblasted an imitation diamond with the iconic image of Michael's dancing feet. He never wore the crown out, but years later his children asked Bush and Tompkins to make a regal robe for their dad to wear on Father's Day, and so – alongside the throne that stood in his en suite bedroom at Neverland – the King of Pop's ceremonial dress was complete. Bergman recalls how Jackson related his sense of dress to history and music.
"One of the first questions he asked me was what period of art I liked best. I told him I loved the 16th century Renaissance. He said, 'That's why we have so much in common.' He loved Baroque, and you could see the inspiration in his clothes. He was noble," she reflects. "That day, Michael taught me about baroque music and then the styles of European classical music by composers such as Bach, Vivaldi, Monteverdi and Händel. He absolutely loved Tchaikovsky."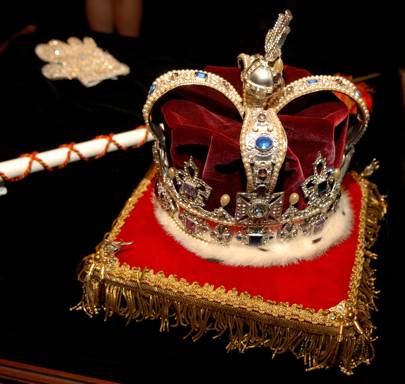 In the hall of Neverland stood a miniature castle similar to Neuschwanstein in Bavaria, the neo-gothic Wagner dream built by the reclusive and escapist King Ludwig II with whom Michael had so much in common. Around it hung portraits of Michael painted as kings and arch angels, and the last he commissioned was to be his masterpiece: Michael painted as Philip III on horseback after Rubens' fairy-tale depiction, interpreted through the eye of Kehinde Wiley.
You could put Jackson's desire for grandeur down to aspiration or even megalomania, but while he fashioned himself in the images of great rulers – and sometimes even religious icons – he reminded us, "I am just like anyone. I cut and bleed." More than anything, his wardrobe and the portraits he commissioned of himself reveal a search for answers to the question: why me? Why was he gifted with such an extraordinary existence? Speaking at Oxford University in 2001, he quipped, with some solemnity, "I've always felt a kinship with Kermit's message that it's not easy being green."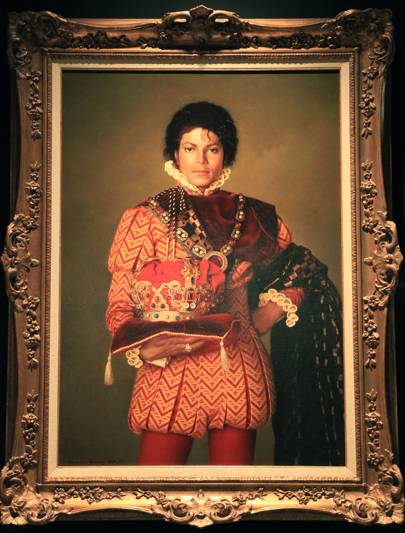 He would cry at the true story of the Elephant Man, Joseph Merrick, a highly sophisticated individual masked with the Proteus syndrome that turned him into a sideshow for public ridicule in the late 19th century. Before Michael developed vitiligo – his own otherworldly condition, which, with the aid of makeup, would eventually invert the colour of his skin – he went through adolescence at the height of childhood fame, his changing looks scrutinised by media.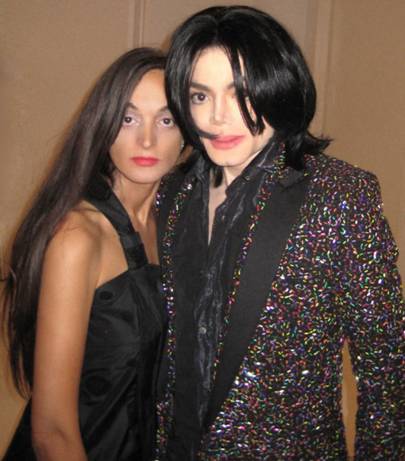 The physical changes and procedures he went through turned him into an immaculate conception: to the eye he was ageless, almost genderless and racially ambiguous. In turn, he became universally relatable: a genius dancer and musician, yes, but a man whose physical presence encompassed every age, gender, race and sexuality. Our current zeitgeist considered, he was lightyears ahead of his time. Somehow, the grandeur with which he staged himself must have helped him to understand his exceptional and no doubt lonely place on Earth.

"Michael was a perfectionist. He knew exactly what he liked and didn't like," Bergman tells me. "Since he was the King of Pop, he needed the best people in the world working for him and he was very specific as to whom. He was always the conductor. At the same time, he was a great father and a true humanitarian. His heart was bigger than the planet; even bigger than the galaxy. His gentle and spiritual nature made him one of the greatest people to ever walk the Earth."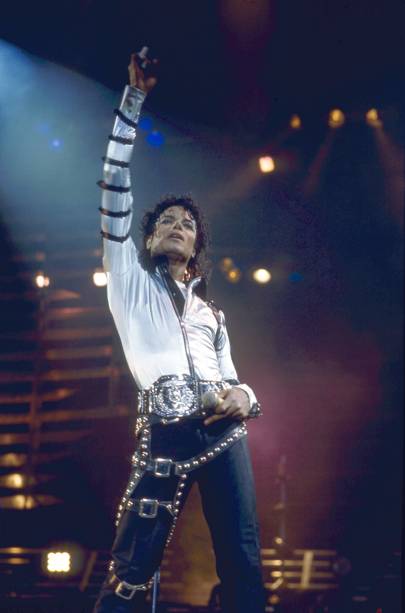 Today, Bergman is creative director for Michael's daughter
Paris Jackson
, serving the princess the way she did the king. "As much I know him, as much as I love him, it was magic. He was so beautiful. The power of love," she reflects. "I miss him very much and I will never forget him." Whether you remember Michael Jackson for his music, his performances, his sense of style or the full package that encompassed his art, the unbelievable thing isn't that we lost him nine years ago, but that we ever had him in the first place.
Six Super Bowl Performances We're Still Talking About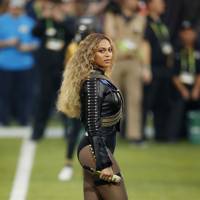 Six Super Bowl Performances We're Still Talking About