 Hello 'Pussy' it's Mrs. Piggle-Wiggle and Pippi Longstocking:
The July 7 meeting in Hamburg, Germany, was the single most scrutinized of your presidency. But it turned out there was another encounter: a one-on-one discussion over dinner that lasted as long as an hour and relied solely on a Kremlin-provided interpreter.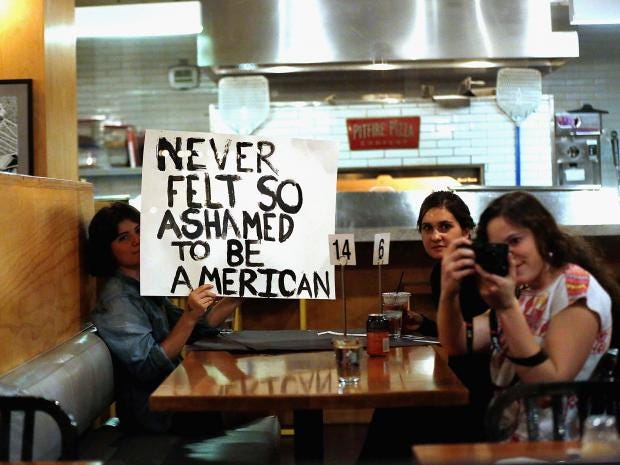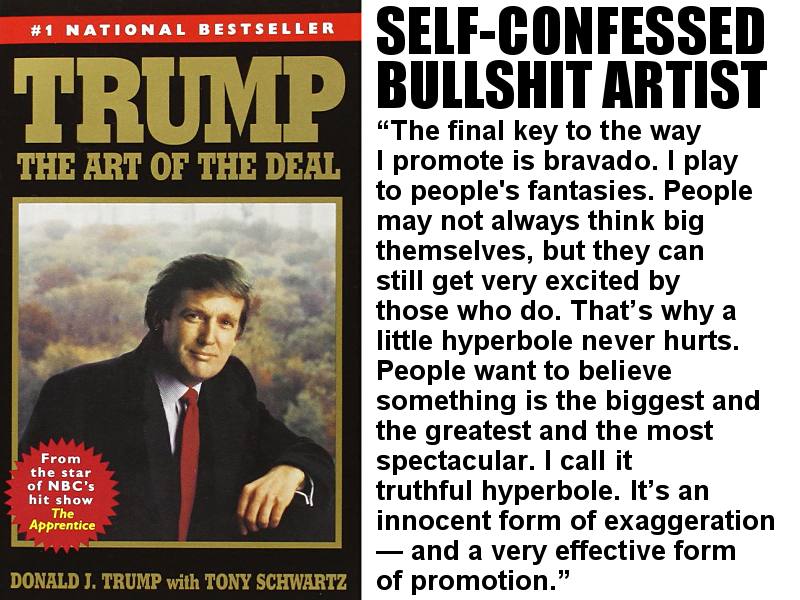 Should I remain in bed, leave my country or fight against the dragon?
( see also the story by Wolfgang Hampel,
' Betty MacDonald: Nothing more to say ' )


Betty MacDonald fan club fans,
Thank you so much in advance for your support and interest.
Alison Bard Burnett's daughter and Betty MacDonald's niece Alison Sydney Beck passed away at the age of only 65 three years ago.
Alison Beck is the sister of Betty MacDonald fan club honor member Darsie Beck.
Many Betty MacDonald fan club fans from all over the world know very witty and intelligent Alison Beck because she shared her fascinating memories and thoughts on Alison Bard Burnett CD/DVD.
We can't wait to see the new Alison Bard Burnett CD/DVD.
New
Betty MacDonald documentary
will be very interesting with many new interviews.
Alison Beck, Darsie Beck, Alison Bard Burnett and other Betty MacDonald fan club honor members will be included in Wolfgang Hampel's Vita Magica.
Alison Beck Obituary
Alison Beck, 65, passed away on July 19, 2014 of natural causes at her home in Tucson, Arizona. She is survived by her son Oliver Saul of Tucson, Arizona, brothers Darsie Beck and Bard Beck of Vashon Island, and her nieces, nephews and second cousins.
Alison was born in Seattle July 26, 1948 to Alison Bard and Bernard Beck. She grew up on Vashon Island and Mercer Island. Graduating from Helen Bush School in 1966, she attended Mackinac College, and
obtained a BA in English from the University of Washington in 1992 where she worked as Editor of the Newsletter for Institute on Aging. After several years in Todos Santos, Baja, Mexico, Alison bought a home in Tucson in 2004. She worked at St. Ambrose School and Temple Emanuel, and volunteered at the Tucson Botanical Gardens.
Her passions and delights were: her writing as published in Sun Magazine, brightly colored quilt making, remodeling her home and garden, her son, family and friends, and her devoted dogs.
Those who knew Alison remember her ability to see the humor in things and her memorable laughter. Inquisitive, she enjoyed having long conversations. Her artistic talents were expressed in her writing, quilt making, creating a home filled with color, and cooking and hosting for others.
We are going to publish some new Betty MacDonald fan club interviews by Betty MacDonald fan club founder Wolfgang Hampel.
Anita and Eartha Kitt II are working on their new Betty MacDonald fan club project: Betty MacDonald's life on Vashon Island.
Our two very popular and beloved ladies are going to visit Vashon Island and other places where Betty MacDonald lived.
Therefore this will be a very interesting documentary.
We adore very beautiful Vashon Island although we've never been there.
Our favourite place for a future Betty MacDonald fan club event would be Seattle and Vashon Island.
Greetings,
Mats & Christina
you can join
on Facebook
Vita Magica Betty MacDonald event with Wolfgang Hampel, Thomas Bödigheimer and Friedrich von Hoheneichen
Wolfgang Hampel - LinkFang ( German )
Wolfgang Hampel - Academic ( German )
Wolfgang Hampel -
cyclopaedia.net ( German )
Wolfgang Hampel - DBpedia ( English / German )
Wolfgang Hampel - people check ( English )
Wolfgang Hampel - Memim ( English )
Vashon Island - Wikipedia ( German )
Wolfgang Hampel - Monica Sone - Wikipedia ( English )
Wolfgang Hampel - Ma and Pa Kettle - Wikipedia ( English )
Wolfgang Hampel - Ma and Pa Kettle - Wikipedia ( French )
Wolfgang Hampel - Mrs. Piggle-Wiggle - Wikipedia ( English)
Wolfgang Hampel in Florida State University
Betty MacDonald fan club founder Wolfgang Hampel
Betty MacDonald fan club interviews on CD/DVD
Betty MacDonald fan club items
Betty MacDonald fan club items - comments
Betty MacDonald fan club - The Stove and I
Betty MacDonald fan club groups
Betty MacDonald fan club organizer Linde Lund
Betty MacDonald fan club organizer Greta Larson
Trump and Putin Held a Second, Undisclosed, Private Conversation
WASHINGTON — Hours into a dinner with world leaders who had gathered for the Group of 20 summit meeting, President Trump left his chair at the sprawling banquet table and headed to where President Vladimir V. Putin of Russia was seated.
The two presidents had met earlier in the day for the first time and, as the White House put it, had developed a rapport even as they talked about Russia's interference in the United States' 2016 elections.
The July 7 meeting in Hamburg, Germany, was the single most scrutinized of the Trump presidency. But it turned out there was another encounter: a one-on-one discussion over dinner that lasted as long as an hour and relied solely on a Kremlin-provided interpreter.
No presidential relationship has been more dissected than the one between Mr. Trump and Mr. Putin, a dynamic only heightened by the swirl of investigations into whether Mr. Trump's campaign colluded with Russia to sway the election in his favor. Nevertheless, the meeting was confirmed by the White House only on Tuesday, after reports surfaced that some of the guests had been surprised that it occurred.
The dinner discussion caught the attention of other leaders around the table, some of whom later remarked privately on the odd spectacle of an American president seeming to single out the Russian leader for special attention at a summit meeting that included some of the United States' staunchest, oldest allies.
A White House official said there was nothing unusual about it. And in two tweets late Tuesday, Mr. Trump derided news reports about it as "sick." He said the dinner was not a secret, since all of the world leaders at the summit meeting and their spouses had been invited by Chancellor Angela Merkel of Germany. "Press knew!" he tweeted.
"Even a dinner arranged for top 20 leaders in Germany is made to look sinister!" Mr. Trump added.
While the leaders-and-spouses dinner was on Mr. Trump's public schedule, the news media was not allowed to witness any part of it, nor were reporters provided with an account of what transpired. Mr. Trump's traveling press contingent did note, however, that his motorcade left the dinner four minutes after Mr. Putin's did.
The dinner at which the private conversation took place stretched for more than three hours after a concert for the leaders and their spouses at the Elbphilharmonie, a concert hall on the banks of the Elbe River.
In the earlier, formal meeting, Mr. Trump said later, he asked the Russian president twice about his role in the American vote. Mr. Putin denied involvement, and the two men agreed to move beyond the dispute in the interest of finding common ground on other matters, including a limited cease-fire in Syria.
There is no official United States government record of the intimate dinner conversation, because no American official other than the president was involved.
"Pretty much everyone at the dinner thought this was really weird, that here is the president of the United States, who clearly wants to display that he has a better relationship personally with President Putin than any of us, or simply doesn't care," said Ian Bremmer, president of the Eurasia Group, a New York-based research and consulting firm, who said he had heard directly from attendees. "They were flummoxed, they were confused and they were startled."
The encounter occurred more than midway through the lengthy dinner, when Mr. Trump left his chair and approached Mr. Putin, who had been seated next to the first lady, Melania Trump. It was described to Mr. Bremmer by other guests as lasting roughly an hour and not initially disputed by a White House official who spoke on the condition of anonymity.
But Sean Spicer, the White House press secretary, disputed that account. He said Mr. Trump had described the exchange with Mr. Putin as purely social, and as lasting far less than an hour. "It was pleasantries and small talk," Mr. Spicer said. In a separate statement, the White House said the two presidents had spoken through the Kremlin's interpreter because the American translator with Mr. Trump did not speak Russian.
Experts in United States-Russia relations said such an encounter — even on an informal basis at a social event — was a concern because of its length, which suggested a substantive exchange, and because there was no note taker or national security or foreign policy aide present.
"We're all going to be wondering what was said, and that's where it's unfortunate that there was no U.S. interpreter, because there is no independent American account of what happened," said Steven Pifer, a former ambassador to Ukraine who also specializes in Russia and nuclear arms control.
"If I was in the Kremlin, my recommendation to Putin would be, 'See if you can get this guy alone,' and that's what it sounds like he was able to do," added Mr. Pifer, a senior fellow at the Brookings Institution in Washington.
The Trump administration is struggling to improve its relationship with Russia while under pressure from multiple investigations into possible ties between Mr. Trump's campaign and Moscow. Those inquiries have cast a shadow over what would normally be seen as an attempt at diplomacy between world leaders.
The evening after his two meetings with Mr. Putin — the first lasting 135 minutes and the second an hour — Mr. Trump returned to Washington. On the Air Force One flight back, his top advisers helped draft a statement about a meeting his son Donald Trump Jr. attended last year with a Kremlin-connected lawyer who promised damaging information about Hillary Clinton.
"We have the worst relationship as a country right now with Russia that we have in decades, and yet we have these two leaders that, for reasons that do not make sense and have not been explained to anyone's satisfaction, are hellbent on adoring each other," Mr. Bremmer said. "You can take everything that's been given to us, and it doesn't add up."
On Tuesday, the Kremlin intensified its demands that the Trump administration return two compounds in the United States that the Obama administration seized from Russia last fall in retaliation for the election meddling. After meeting with Thomas A. Shannon Jr., the under secretary of state for political affairs, Sergei A. Ryabkov, Russia's deputy foreign minister, said he had warned the Americans that there must be an "unconditional return" of the property or Moscow would retaliate.
The State Department said no such agreement was in store.
"These deals, so to speak, are going to take some time," Heather Nauert, the State Department spokeswoman, told reporters on Tuesday. "Nothing is coming together anytime soon."
Mr. Trump announced on Tuesday night that he planned to nominate Jon M. Huntsman Jr., a former envoy to China and Singapore, as his ambassador to Russia. Mr. Huntsman's nomination has been expected for months, but the investigations into Mr. Trump's campaign and whether it colluded with Russia are likely to figure prominently in his confirmation hearing.