same colour, isn't it.........................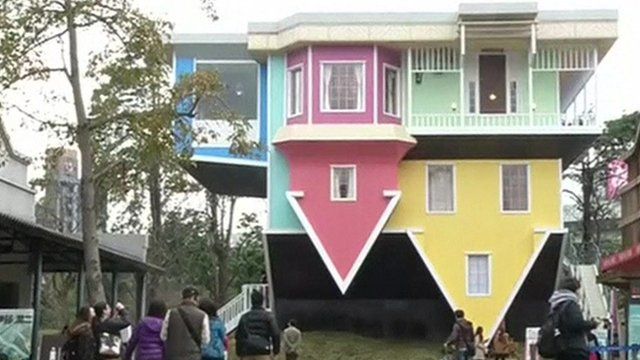 Betty MacDonald fan club fans,
Betty MacDonald fan club newsletter November does not only include the story of Betty MacDonald's and Monica Sone's friendship but also more info on Betty MacDonald's mysterious lady Dorita Hess and other persons described in Betty MacDonald's books.
New info regarding Betty MacDonald's filmed interview will come soon.
Betty MacDonald fan club voting for International Betty MacDonald fan club event 2018 will be very exciting.
Which city will be the winner?
My favourite is this city.

Do you have any idea which city this might be?
Send us a mail, please and you can win the the new Betty MacDonald documentary with several interviews by Wolfgang Hampel never published before.
Betty MacDonald fan club founder Wolfgang Hampel interviewed Betty MacDonald's daughter Joan MacDonald Keil and her husband Jerry Keil.
This interview will be published for the first time ever.
Happy Wednesday,
Peter
Many ESC fans from all over the world are so very sad because we lost Joy Fleming - one of the best singers ever.
Betty MacDonald fan club founder Wolfgang Hampel sings 'Try to remember' especially for Betty MacDonald fan club organizer Linde Lund at Vita Magica September
you can join
on Facebook
Vita Magica Betty MacDonald event with Wolfgang Hampel, Thomas Bödigheimer and Friedrich von Hoheneichen
Wolfgang Hampel - LinkFang ( German )
Wolfgang Hampel - Academic ( German )
Wolfgang Hampel -
cyclopaedia.net ( German )
Wolfgang Hampel - DBpedia ( English / German )
Wolfgang Hampel - people check ( English )
Wolfgang Hampel - Memim ( English )
Vashon Island - Wikipedia ( German )
Wolfgang Hampel - Monica Sone - Wikipedia ( English )
Wolfgang Hampel - Ma and Pa Kettle - Wikipedia ( English )
Wolfgang Hampel - Ma and Pa Kettle - Wikipedia ( French )
Wolfgang Hampel - Mrs. Piggle-Wiggle - Wikipedia ( English)
Wolfgang Hampel in Florida State University
Betty MacDonald fan club founder Wolfgang Hampel
Betty MacDonald fan club interviews on CD/DVD
Betty MacDonald fan club items
Betty MacDonald fan club items - comments
Betty MacDonald fan club - The Stove and I
Betty MacDonald fan club groups
Betty MacDonald fan club organizer Linde Lund