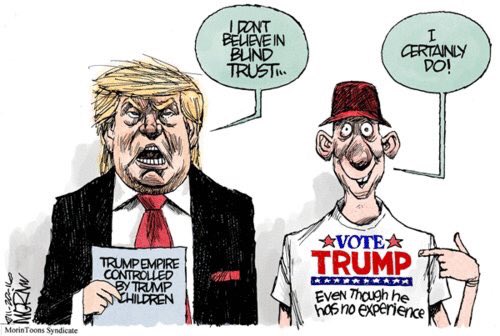 Hello 'Pussy' this is Mrs. Piggle-Wiggle:
You said, "This administration is running like a fine-tuned machine."
Do you have any idea why they feel so ashamed? I do!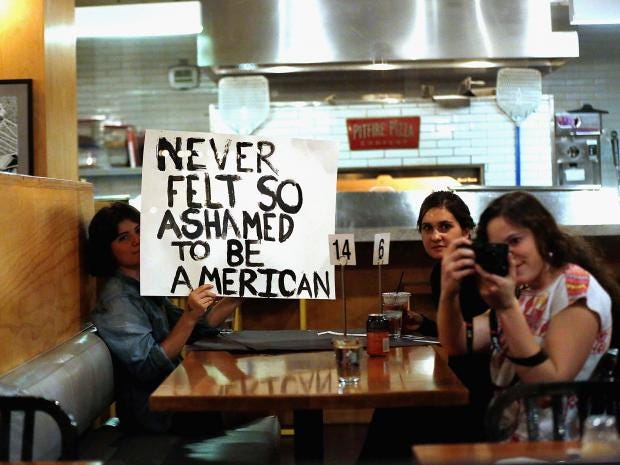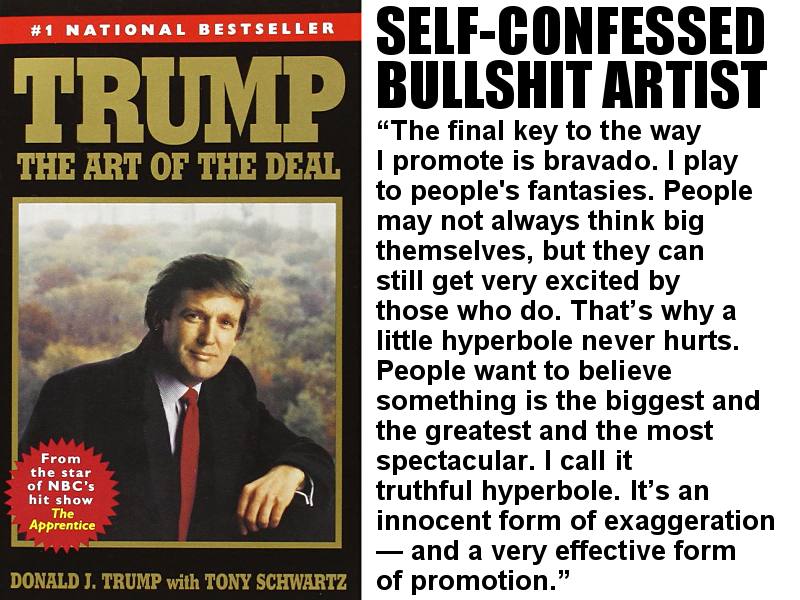 Should I remain in bed, leave my country or fight against the dragon?
( see also the story by Wolfgang Hampel,
' Betty MacDonald: Nothing more to say ' )


Betty and Don MacDonald in Hollywood
Betty MacDonald's mother Sydney with grandchild Alison Beck

Betty MacDonald fan club fans,
Thank you so much in advance for your support and interest.
Did you ever visit Betty MacDonald's very beautiful Vashon Island?
What about an International Betty MacDonald event in Washington State?
Linde Lund asked this question some time ago and several Betty MacDonald fan club fans seemed to be very interested.
We are going to publish some new Betty MacDonald fan club interviews by Betty MacDonald fan club founder Wolfgang Hampel.
Wolfgang Hampel and Betty MacDonald fan club research team are working on an updated Betty MacDonald biography.

Vita Magica by Wolfgang Hampel is really fascinating and very interesting.
Wolfgang Hampel and Friends of Vita Magica visited Minister of Science of Baden-Württemberg, Theresia Bauer in Stuttgart.
They visited Landtag and had a great time there.
Do you have any books by Betty MacDonald and Mary Bard Jensen with funny or interesting dedications?
If so would you be so kind to share them?
Our next Betty MacDonald fan club project is a collection of these unique dedications.
If you share your dedication from your Betty MacDonald - and Mary Bard Jensen collection you might be the winner of our new Betty MacDonald fan club items.
Thank you so much in advance for your support.

Thank you so much for sending us your favourite Betty MacDonald quote.
You'll be able to read more info during January.
Betty MacDonald fan club founder Wolfgang Hampel interviewed Betty MacDonald's daughter Joan MacDonald Keil and her husband Jerry Keil.
This interview will be published for the first time ever.
New
Betty MacDonald documentary
will be very interesting with many interviews never published before.
We adore
Betty MacDonald fan club honor member Mr. Tigerli


Thank you so much for sharing this witty memories with us.
Wolfgang Hampel's literary event Vita Magica is very fascinating because he is going to include Betty MacDonald, other members of the Bard family and Betty MacDonald fan club honor members.
It's simply great to read Wolfgang Hampel's new very well researched stories about Betty MacDonald, Robert Eugene Heskett, Donald Chauncey MacDonald, Darsie Bard, Sydney Bard, Gammy, Alison Bard Burnett, Darsie Beck, Mary Bard Jensen, Clyde Reynolds Jensen, Sydney Cleveland Bard, Mary Alice Bard, Dorothea DeDe Goldsmith, Madge Baldwin, Don Woodfin, Mike Gordon, Ma and Pa Kettle, Nancy and Plum, Mrs. Piggle-Wiggle and others.
Linde Lund and many fans from all over the world adore this funny sketch by Wolfgang Hampel very much although our German isn't the best.
I won't ever forget the way Wolfgang Hampel is shouting ' Brexit '.
Don't miss it, please.
It's simply great!
You can hear that Wolfgang Hampel got an outstandig voice.
He presented one of Linde Lund's favourite songs ' Try to remember ' like a professional singer.
Thanks a million!
Betty MacDonald fan club honor member Mr. Tigerli
and our 'Italian Betty MacDonald' - Betty MacDonald fan club honor member author and artist Letizia Mancino belong to the most popular Betty MacDonald fan club teams in our history.
Their many devoted fans are waiting for a new Mr. Tigerli adventure.
Letizia Mancino's magical Betty MacDonald Gallery is a special gift for Betty MacDonald fan club fans from all over the world.
Don't miss Brad Craft's 'More friends', please.
Betty MacDonald's very beautiful Vashon Island is one of my favourites.
I agree with Betty in this very witty Betty MacDonald story
Betty MacDonald: Nothing more to say by Wolfgang Hampel.
I can't imagine to live in a country with him as so-called elected President although there are very good reasons to remain there to fight against these brainless politics.
Don't miss these very interesting articles below, please.
Rohrabacher is also a surfer and former folk singer who once claimed global warming might be connected to "dinosaur flatulence."
I think the future dinosaur flatulence will be the behaviour of 'Pussy' and his very strange government.
Poor World! Poor America!
Don't miss these very interesting articles below, please.
The most difficult case in Mrs.Piggle-Wiggle's career
Hello 'Pussy', this is Mrs. Piggle-Wiggle.
You took calls from foreign leaders on unsecured phone lines, without consultung the State Department. We have to change your silly behaviour with a new Mrs. Piggle-Wiggle cure. I know you are the most difficult case in my career - but we have to try everything.......................
Betty MacDonald fan club founder Wolfgang Hampel sent his brilliant thoughts.
Thank you so much dear Wolfgang!
Hi Libi, nice to meet you. Can you feel it?
I'll be the most powerful leader in the world.
Betty MacDonald: Nothing more to say
Copyright 2016 by Wolfgang Hampel
All rights reserved
Betty MacDonald was sitting on her egg-shaped cloud and listened to a rather strange guy.
He said to his friends: So sorry to keep you waiting. Very complicated business! Very complicated!
Betty said: Obviously much too complicated for you old toupee!
Besides him ( by the way the First Lady's place ) his 10 year old son was bored to death and listened to this 'exciting' victory speech.
The old man could be his great-grandfather.
The boy was very tired and thought: I don't know what this old guy is talking about. Come on and finish it, please. I'd like to go to bed.
Dear '
great-grandfather' continued and praised the Democratic candidate.
He congratulated her and her family for a very strong campaign although he wanted to put her in jail.
He always called her the most corrupt person ever and repeated it over and over again
in the fashion of a Tibetan prayer wheel.
She is so corrupt. She is so corrupt. Do you know how corrupt she is?
Betty MacDonald couldn't believe it when he said:
She has worked very long and very hard over a long period of time, and we owe her a major debt of gratitude for her service to our country.
Afterwards old toupee praised his parents, wife, children, siblings and friends.
He asked the same question like a parrot all the time:
Where are you? Where are you? Where are you?
I know you are here!
Betty MacDonald answered: No Pussy they are not! They left the country.
They immigrated to Canada because they are very much afraid of the future in the U.S.A. with you as their leader like the majority of all so-called more or less normal citizens.
By the way k
eep your finger far away from the pussies
and the

Red Button

, please.
I'm going to fly with my egg-shaped cloud to Canada within a minute too.
Away - away - there is nothing more to say!
I can understand the reason why Betty MacDonald, Barbara Streisand, other artists and several of my friends want to leave the United States of America.
I totally agree with these comments:
Daniel Mount wrote a great article about Betty MacDonald and her garden.
We hope you'll enjoy it very much.
I adore Mount Rainier and Betty MacDonald's outstanding descriptions
Can you remember in which book you can find it?
If so let us know, please and you might be the next Betty MacDonald fan club contest winner.
I hope we'll be able to read Wolfgang Hampel's new very well researched stories about Betty MacDonald, Robert Eugene Heskett, Donald Chauncey MacDonald, Darsie Bard, Sydney Bard, Gammy, Alison Bard Burnett, Darsie Beck, Mary Bard Jensen, Clyde Reynolds Jensen, Sydney Cleveland Bard, Mary Alice Bard, Dorothea DeDe Goldsmith, Madge Baldwin, Don Woodfin, Mike Gordon, Ma and Pa Kettle, Nancy and Plum, Mrs. Piggle-Wiggle and others - very soon.
It' s such a pleasure to read them.
Let's go to magical Betty MacDonald's Vashon Island.

Betty MacDonald fan club organizer Linde Lund and Betty MacDonald fan club research team share their recent Betty MacDonald fan club research results.

Congratulations! They found the most interesting and important info for Wolfgang Hampel's oustanding Betty MacDonald biography.

I enjoy Bradley Craft's story very much.
Don't miss our Betty MacDonald fan club contests, please.
You can win a never published before Alison Bard Burnett interview by Betty MacDonald fan club founder Wolfgang Hampel.
Good luck!
This CD is a golden treasure because Betty MacDonald's very witty sister Alison Bard Burnett shares unique stories about Betty MacDonald, Mary Bard Jensen, Mrs. Piggle-Wiggle and Nancy and Plum.
Wolfgang Hampel's Betty MacDonald and Ma and Pa Kettle biography and Betty MacDonald interviews have fans in 40 countries. I'm one of their many devoted fans.
Many Betty MacDonald - and Wolfgang Hampel fans are very interested in a Wolfgang Hampel CD and DVD with his very funny poems and stories.
We are going to publish new Betty MacDonald essays on Betty MacDonald's gardens and nature in Washington State.
Tell us the names of this mysterious couple please and you can win a very new Betty MacDonald documentary.
Betty MacDonald fan club honor member Mr. Tigerl

i
is beloved all over the World.
We are so happy that our 'Casanova' is back.

Vita Magica Betty MacDonald event with Wolfgang Hampel, Thomas Bödigheimer and Friedrich von Hoheneichen
Wolfgang Hampel - LinkFang ( German )
Wolfgang Hampel - Academic ( German )
Wolfgang Hampel -
cyclopaedia.net ( German )
Wolfgang Hampel - DBpedia ( English / German )
Wolfgang Hampel - people check ( English )
Wolfgang Hampel - Memim ( English )
Vashon Island - Wikipedia ( German )
Wolfgang Hampel - Monica Sone - Wikipedia ( English )
Wolfgang Hampel - Ma and Pa Kettle - Wikipedia ( English )
Wolfgang Hampel - Ma and Pa Kettle - Wikipedia ( French )
Wolfgang Hampel - Mrs. Piggle-Wiggle - Wikipedia ( English)
Wolfgang Hampel in Florida State University
Betty MacDonald fan club founder Wolfgang Hampel
Betty MacDonald fan club interviews on CD/DVD
Betty MacDonald fan club items
Betty MacDonald fan club items - comments
Betty MacDonald fan club - The Stove and I
Betty MacDonald fan club groups
Betty MacDonald fan club organizer Linde Lund
Betty MacDonald fan club organizer Greta Larson
Betty MacDonald fan club fan Heiderose Teynor
Rita Knobel Ulrich - Islam in Germany - a very interesting ZDF ( 2nd German Television ) documentary with English subtitles
The foghorn bellows out its long, lonely call as our ferry approaches Vashon Island. There is an air of mystery as we plow headlong into a thick bank of fog that seems to dissolve away in our wake.

It's a trip I've wanted to make for some time, because a mystery in the woods has been nagging at me.

I have come here to solve the mystery.

A couple miles outside of downtown Vashon there is a trail that leads into the woods. And at the end of the trail, there is something that stops you in your tracks, something that needs to be explained. Something of a legend, really.

Innocence and childhood are bound together here by the force of time, and the power of our own imaginations.

It is ... a bicycle in a tree.

Across from the woods there is a street, and directly across the street Nancy Weed sits in her office at Vashon Energy and watches.

"What do I see all day?" she says, knowing full well I already know the answer. "Cars pulling in all the time looking for the tree with the bike."

She says it goes on all day long. Twenty, thirty, forty times. They pull up, look around, and then wander off into the woods to get a look.

It is a sight to be sure. Quite literally, a bike in a tree. Not resting against or hanging from a tree, but somehow actually grown INTO the thing! It is a small bicycle, rusted and aged, weather beaten and corroded by the elements.

Who knows how long it's been there, eaten whole by a Douglas fir, gnarled and knotted into its timeless struggle with nature, held up like an offering to the bicycle gods or an allegory of childhood swallowed up by time.

A mother bends down to talk to her 3-year-old little girl. "How did it get up there?" she asks.

The girl has no answers, only, "It's stuck."

Indeed it is.

The thing begs you to fill in the blanks. How did it get there? Whose bike is it? Why was it discarded?

David Erue hears that I'm there asking questions, and he emerges from the trees. He's lived on Vashon for 30 years, and like everybody he has a theory.

"I think somebody just put the bike in the tree to get it out of the way and they were going to come back later, and they just didn't show up for it."

It's become the unlikeliest of tourist attractions. Pat and Sandra Volmer are visiting from Alaska, and they just had to see it for themselves.

Pat ponders the mystery before him. "Maybe some kid took his little brother's bike and hung it up in a tree where he couldn't grab it... then they moved away and the bike just stayed here."

Faroakh Rahmani stops with a group of touring bike riders to take a stab. "There was a man who used to live in this tree ..." he says, like he's telling tall tales to children. Then he stops and smiles, "Eck, I don't know!"

There are clues. Obvious ones.

It is a child's bike.

It is old.

And for some reason it was abandoned in a tree. But why?

It shouldn't bother me, really. It shouldn't matter. It just "is", I tell myself.

But somebody, somewhere knows the truth. Something tells me there's a story here.

Something that Nancy Weed had said struck me. "There's ANOTHER bike in a tree up in Vashon," she said. "At the bike shop."

My photographer Jon Martin and I drive back into town to investigate. And sure enough, there is a bike shop, and in front of it is a tree, and there is indeed a bike in the tree. It appears to be an homage to the bike in the woods, not nearly as old as the original but a bike in a tree, nonetheless.

Jeff Ammon owns the shop. He shakes the frame of the bike, but it doesn't budge. "This one's been here about 10 years, and it won't come out anymore."

Jeff is a good-natured guy, with old pictures in his shop of the bike in the woods, back before the handlebars had been stolen. He's heard all the theories.

"One of 'em was that these guys stole the bike, off somebody's porch, and then they felt really guilty because they were little kids."

He suggests we go to a local hangout, the Vashon Island Coffee Roasterie.

At the Roasterie, there are tables in front with locals soaking up the sunshine and drinking coffee. There are gifts inside, all sorts of things really. And Eva DeLoach, who works there, sells postcards of the arbor-bound bike.

She says, "Well, the story is varied, and it has a lot of mystery."

"No kidding," I think to myself.

"But I think there is one woman on the island who might know the answer," she says.

And so, we go to meet a lovely lady named Anne Irish who works at the Vashon Heritage Museum.

She sees the camera, and probably already knows why I'm there.

"OK," I say, "so there's this bike in a tree..."

She laughs. "Yesssss."

She's heard about it, she gets asked about it, she has no definitive answers.

She does, however, show us a kid's book that was written with the bike as a backdrop. It's called, Red Ranger Came Calling, by Berkeley Breathed. It's a lovely Christmas book, with strangely wonderful illustrations.

But, it does not tell who the bike belonged to. Or how it got in the tree.

Ahhh, the legend is a slippery one!

I think about the bike some more. There is pitch from the tree oozing onto the frame in places. There are ants crawling over it. And the old rubber tires are still on it. Not innertube tires, but solid rubber ones. The kind you might find on a tricycle.

My own imagination starts to run away from me. Maybe it was some kind ghost-rider who crashed into the tree and somehow melded together with it.

Or maybe the old story about a boy going off to World War One and never returning is true. "But that can't be," I thought. "Nobody old enough to go off to war would be caught dead riding around on this child's toy..."

Back to the Roasterie we went, this time to talk to the coffee gulping locals.

One eccentric looking chap with Sally Jessie Raphael glasses and a straw fedora says, "Somebody put it there. Years ago. That's all I know."

I can't hide my disappointment.

He adds, "It's kind of a mystery I think.."

Hmmm.

And then we meet Steve Self.

He's lived in Vashon his whole life, which is 68 years.

"My version, coming from some people that might know," he says, "was that Donny Puz was given the bike as a gift." He pronounces the name so it rhymes with 'booze'.

"Who is Donny Puz", I ask?

"Well," he answers, "come to my house and I'll show you."

And so, we drive about 5 miles outside of town to his house. He takes us into the garage and he pulls a box down off a shelf. It's full of high school annuals.

He opens the 1963 edition of the Vashonian. He rifles through page after page of black and white photos. When he comes to the football page he stops.

"There he is! Number eighty-two!"

And sure enough, there he is, a strapping kid with short, dark hair and a serious expression.

I wonder to myself how this boy, who, according to Steve moved away to the Tri Cities, was tied to a bicycle that was consumed by a fir tree. What twist of his early life led to the bike in a tree?

We found Don Puz, and yes, he was living in the Tri Cities. He had grown to become a sheriff, working for a time in his home town.

He told us that he was coming home for his 50-year high school reunion. So we agreed to meet up with him.

We first saw him on the ferry to Vashon, heading back to the Island to celebrate the passage of time and the lure of home.

He's a big man and he wears a big cowboy hat, and he keeps reaching up to hold it so it doesn't fly off in the wind.

We ask him flat out, "Are you the guy? Was it your bicycle?"

Don Puz doesn't hesitate. "No doubt in my mind, first time I saw it, it's my bike. And it's a couple hundred feet from my mom's house where I used to play in the woods."

He accompanies us back to the woods that were his own so many years ago.

He looks up at the bike and touches it. "I keep looking at the front tire to see if it's the same one. Yep. The back one's pretty easy to see."

He starts talking and the mystery unravels with his words.

He tells us about a fire in 1954, a fire that burned his family home to the ground. His father died in the blaze. Donnie was just 9 years old.

The Vashon community, as tight then as it is today, rallied around the family. Donations poured in. Clothes, furniture, toys. And a kid's bike.

Don says, "I had this bike for less than 6-months I bet.."

"Why?" I ask.

"'Cause I didn't like it. It's interesting now, but at the time it was just a little ... it was like a tricycle!" he touches it again. "These are tricycle tires."

So he took it into the woods and left it. He doesn't remember hanging it on a branch, or hoisting it into a tree. But he left the bike.

It's easy to picture, because it's so very human: a little boy trying to be a big boy, ashamed by a little girl's bicycle.

He looks up at the tree, so high now, 50 years later. "This was Christmas tree height when I threw the bike away."

And so the bike was left in the woods.

And the little boy's mother asked where it was ....

And the little boy said he didn't know.

And eventually the boy bought his own bicycle.

And then became a sheriff and lived a long and productive life.

"I don't think I own it anymore," Don Puz says a little wistfully, a little bit in awe, perhaps, of how time makes up its own stories. "I threw it away a long time ago. I think the tree owns it now."

Funny how it works. Our stories bubble to the surface on their own time, paying heed to neither schedule or calendar, or to any of our plans.

This one because ... of a bike in a tree.
An amazing moment in history: Donald Trump's press conference
Flynn's Downfall Sprang From 'Eroding Level of Trust'
Michael Flynn, the national security adviser to President Trump, resigned late Monday over revelations about his potentially illegal contacts with the Russian ambassador to the United States, and his misleading statements about the matter to senior Trump administration officials.
Flynn stepped down amid mounting pressure on the Trump administration to account for its false statements about Flynn's conduct after The Washington Post reported Monday that the Justice Department had warned the White House last month that Flynn had so mischaracterized his communications with the Russian diplomat that he might be vulnerable to blackmail by Moscow.
In a letter to Trump, Flynn said he had "inadvertently briefed the Vice President Elect and others with incomplete information regarding my phone calls with the Russian ambassador. I have sincerely apologized to the president and the vice president."
Trump's Radical Anti-Americanism
As the President rejects our foundational principles, all we can turn to is our instinct for shared defiance.
This article appears in other versions of the February 13 & 20, 2017, issue, with the headline "Americanisms."
Review: 'S.N.L.' Targets Trump Again, With a Hint of Exhaustion
Trump finds the limits of executive power
Check and balance'
"I am pleased that our check and balance system is working in this country," Ben Cardin, the top Democrat on the Senate Foreign Relations Committee, told CNN's Wolf Blitzer. "It shows that the courts are going to be there when President Trump uses his power and exceeds his constitutional authority. I think that is an important message that our constitutional system will work."
But the President's allies quickly moved to contain the damage and to frame the terms of the political and legal fight ahead.
Arkansas GOP Sen. Tom Cotton said the order was plainly legal and argued the courts shouldn't second guess the national security decisions of the president.
"This misguided ruling is from the Ninth Circuit, the most notoriously left-wing court in America and the most reversed court at the Supreme Court," Cotton said. "I'm confident the administration's position will ultimately prevail."
The Supreme Court could still rule in favor of the administration, either on the merits of the case or the issue of standing of foreigners on whose behalf the challenge to Trump's executive order was brought by the state of Washington.
But the possibility of the nation's highest bench being called upon to clear up a growing legal imbroglio will also open a new political fight. The Supreme Court is currently lacking its ninth member owing to the prolonged Washington standoff following the death last year of Justice Antonin Scalia.
Should the Court hear the case and split 4-4, the ruling of the 9th Circuit would be affirmed. That fact alone adds heat to the confirmation duel looming over the nomination of Trump's first Supreme Court pick, Neil Gorsuch.
Republicans now have even more of an incentive to ram the confirmation through the Senate using the "nuclear option" to sidestep a Democratic filibuster. Democrats are even less likely to cooperate with a swift process.
The 9th Circuit decision, however, seemed designed to shape the future arguments about the content of the executive order and the administration's attempts to significantly stiffen the government's anti-terrorism campaign.
It went far further in its ruling than the simple question of the stay on the travel ban imposed by a lower court, taking pains to dismantle the administration's assertion that the travel ban was vital to protecting Americans against an influx of foreign terror threats from the seven named nations, Iran, Iraq, Somalia, Sudan, Yemen, Libya and Syria.
"The Government has pointed to no evidence that any alien from any of the countries named in the Order has perpetrated a terrorist attack in the United States," the ruling said.
"Rather than present evidence to explain the need for the Executive Order, the Government has taken the position that we must not review its decision at all."
Several options
The stinging ruling presented the President with several options, including an immediate appeal to the Supreme Court.
Trump also has the option of going back to the drawing board and coming up with a new way to impose "extreme vetting" restrictions he says are necessary.
But it seems certain he will not take the route since to do so would involve not only admitting the bitter taste of a high stakes legal defeat but repudiating the combative win-at-all-costs attitude that animates his character.
"The President has lost so he is now in a state of limbo. For weeks perhaps even months his order is going to be stayed," Alan Dershowitz, professor emeritus at Harvard Law School, told CNN's Erin Burnett. "He claims that this is a threat to the national security of the United States. If he is right, then he has only one option -- rescind the order, start from scratch ... write a new order that will both protect the security of the United States and avoid constitutional challenge."
Dershowitz added: "But it would require him to admit that he is wrong. So now there is a clash between the ego of the President and the national security of the United States."
Did Neil Gorsuch distance himself from Donald Trump? It's complicated
Now we have the debate over the debate on federal judges, and one judge in particular.
If there's ever been a time when a Supreme Court nominee criticized—or at least appeared to criticize—the president who picked him, I don't recall it.
The reported comments by Neil Gorsuch, in private meetings with senators, will only boost his standing, in my view, by casting him as a champion of an independent judiciary.
But the remarks fueled what was already a storm of criticism of President Trump for taking on the Seattle judge who blocked his temporary travel ban. The New York Times, Wall Street Journal and Washington Post all led with Gorsuch's comments yesterday, and there have been endless segments on CNN and MSNBC.
The president, not one to let a slight go unanswered, used Twitter to hit back at Sen. Richard Blumenthal, the Connecticut Democrat who went public with what Gorsuch had told him.
Trump also got into a Twitter spat with Chris Cuomo over the CNN anchor's interview with Blumenthal.
My initial reaction when I heard about this was that perhaps Blumenthal was betraying a personal conversation. But then I realized that Gorsuch is savvy enough to know that such remarks would become public. The senator told MSNBC he had Gorsuch's permission to report on their conversation. And Gorsuch made similar remarks to other senators.
The New York Times said Gorsuch "privately expressed dismay on Wednesday over Mr. Trump's increasingly aggressive attacks on the judiciary, calling the president's criticism of independent judges 'demoralizing' and 'disheartening.'"
Washington Post: "President Trump's escalating attacks on the federal judiciary drew denunciation Wednesday from his Supreme Court nominee, Neil Gorsuch, who told a senator that the criticism was 'disheartening' and 'demoralizing' to independent federal courts."
But Trump told reporters yesterday, "You misrepresented his comments totally. His comments were misrepresented and what you should do is ask Senator Blumenthal about his Vietnam record that didn't exist after years of saying it did. So ask Senator Blumenthal about his Vietnam record."
In 2010, the Times disclosed that while candidate Blumenthal had claimed to have served in Vietnam, he actually served in a Marine Reserve unit in Washington.
After Chris Cuomo interviewed Blumenthal on CNN's "New Day," Trump tweeted: "Chris Cuomo, in his interview with Sen. Blumenthal, never asked him about his long-term lie about his brave 'service' in Vietnam. FAKE NEWS!"
Cuomo responded by playing a clip of him asking Blumenthal about Trump's criticism that "you misrepresented your military record in the past," adding: "The president with all due respect is once again off on the facts." (Blumenthal ducked the question and Cuomo didn't press the point.)
Bottom line: What did Gorsuch say, and what did he mean by it?
Blumenthal apparently added the word "abhorrent" as his own commentary. But a Gorsuch spokesman confirmed that the judge said he was disheartened, and Republican Sen. Kelly Ayotte, who is working with the White House on the nomination, said Gorsuch used the words disheartened and demoralizing.
But Ayotte also said, in a version pressed by Sean Spicer, that Gorsuch was not referring to any particular case and was expressing general concern for the independence of the judiciary.
This is how it's done, folks. Neil Gorsuch sent a signal—an unambiguous signal—that he will be an independent justice, even when ruling on cases involving the president who chose him. And he wanted that message out.
But he has the camouflage of saying he was speaking generally rather than specifically criticizing Trump.
Now he gets to do it again, in front of the cameras, at his confirmation hearing.
Howard Kurtz is a Fox News analyst and the host of "MediaBuzz" (Sundays 11 a.m. and 5 p.m. ET). He is the author of five books and is based in Washington. Follow him at @HowardKurtz. Click here for more information on Howard Kurtz.
| WASHINGTON
Donald Trump's Supreme Court nominee, Neil Gorsuch, on Wednesday described as "demoralizing" and "disheartening" the U.S. president's Twitter attacks on a judge who suspended Trump's travel ban on seven Muslim-majority countries, a spokesman for Gorsuch said.
Gorsuch's comments came as a federal appeals court in San Francisco was expected to decide in coming days on the narrow question of whether U.S. District Judge James Robart acted properly in temporarily halting enforcement of Trump's ban.
A Republican strategist hired by the White House to help guide Gorsuch's nomination through the U.S. Senate said that Gorsuch, himself an appeals court judge, used those words when he met with Democratic Senator Richard Blumenthal.
Trump, who took office on Jan. 20, took to Twitter over the weekend to condemn the Friday night order by Robart that placed on hold the president's Jan. 27 temporary travel ban on people from the seven countries and all refugees.
Trump called Robart a "so-called judge" whose "ridiculous" opinion "essentially takes law-enforcement away from our country." Trump's administration appealed Robart's ruling to a three-judge federal appeals panel, which heard oral arguments on Tuesday.
Presidents are usually hesitant to weigh in on judicial matters out of respect for the U.S. Constitution, which ensures a separation of powers among the president's executive branch, Congress and the judiciary.
The Republican-led Senate on Wednesday confirmed immigration hardliner Republican Senator Jeff Sessions to be the next attorney general despite strong Democratic opposition.
Trump says his executive order aims to head off attacks by Islamist militants. The order, the most divisive act of Trump's young presidency, sparked protests and chaos at U.S. and overseas airports. Critics said the ban unfairly targeted people for their religion.
"I don't ever want to call a court biased," Trump told hundreds of police chiefs and sheriffs from major cities at a meeting in a Washington hotel on Wednesday. "So I won't call it biased. And we haven't had a decision yet. But courts seem to be so political."
Trump nominated Gorsuch on Jan. 31 to succeed conservative Justice Antonin Scalia on the nine-member Supreme Court. Scalia died a year ago this month.
Blumenthal, a member of the Judiciary Committee that will hold a confirmation hearing on Gorsuch, said the nominee had a responsibility to reassure Americans that he would be an open-minded and independent jurist by going public with his concerns about Trump.
PRESIDENTIAL POWERS
The appeals court decision on whether to reinstate the ban, will be just a first step in a fast-moving case.
The courts will ultimately have to address questions about the extent of the president's power on matters of immigration and national security. Traditionally, judges have been extremely cautious about stepping on the executive branch's authority in such matters, legal experts say, although some note that the implementation of Trump's order presents unique issues.
Trump's order barred travelers from Iran, Iraq, Libya, Somalia, Sudan, Syria and Yemen from entering for 90 days and all refugees for 120 days, except those from civil war-torn Syria, who are subject to an indefinite ban.
Also at issue is whether the order violates a provision of the U.S. Constitution that prohibits laws favoring one religion over another, along with relevant discrimination laws.
PRESIDENTIAL DIRECTIVES
Trump, a Republican, has made extensive use of presidential directives that bypass Congress and has appeared to be taken aback by legal challenges to his travel order.
He praised a federal judge in Boston who earlier ruled in his favor on the travel ban as a "highly respected" jurist whose findings were "perfect."
Last year, Trump accused Indiana-born U.S. District Judge Gonzalo Curiel of bias in overseeing a lawsuit against one of Trump's businesses, Trump University, because of his Mexican heritage.
Democrats and other critics have called Trump's comments toward the judiciary an attack on a core principle of American democracy: that the courts are independent and uphold the rule of law.
At the meeting with law enforcement officials, Trump read from the law he cited to justify the travel ban, quoting it in fragments and sprinkling in bits of interpretation. He said the law clearly allowed a president to suspend entry of any class of people if he determined them to be a detriment to national security.
The matter is likely to go to the U.S. Supreme Court, which is ideologically split with four liberal justices and four conservatives pending Senate action on Trump's nomination of Gorsuch, a conservative jurist.
U.S. State Department figures showed that 480 refugees had been admitted to the United States since Robart's order went into effect, including 168 on Wednesday. Of those admitted, 198 were from war-torn Syria.
(Additional reporting by Timothy Gardner, Doina Chiacu, Susan Heavey, David Shepardson and Richard Cowan in Washington; Writing by Will Dunham, Frances Kerry and Timothy Gardner; Editing by Howard Goller and Peter Cooney)
Donald Trump's Tweets About a Judge Find a Critic in an Unlikely Place: China