Hello 'Pussy' this is Mrs. Piggle-Wiggle:
It was you that divided this country.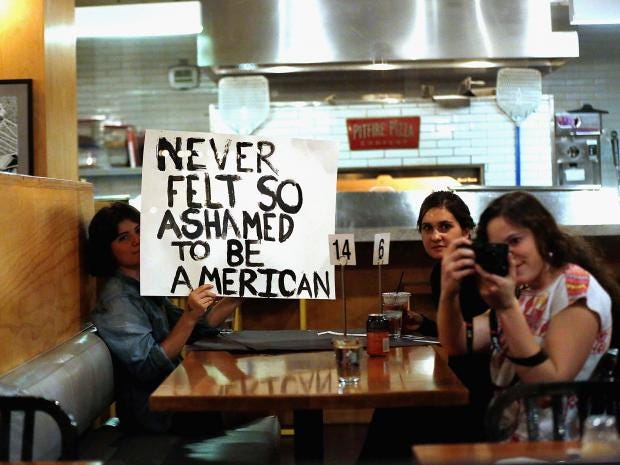 Should I remain in bed, leave my country or fight against the dragon?
( see also the story by Wolfgang Hampel,
' Betty MacDonald: Nothing more to say ' )


Betty and Don MacDonald in Hollywood
Betty MacDonald's mother Sydney with grandchild Alison Beck

Betty MacDonald fan club fans,
I enjoyed Wolfgang Hampel's books, interviews and stories so much.
I have never had any neighbors like the Kettles: thank God.
I found ONIONS IN THE STEW completely by accident when I was in junior high school (about 1960). I saw the book in the autobiography section, and thought it was a cookbook that had been misfiled. I removed it from the shelf to inspect it and, while glancing through it, became so interested in the book's contents that I checked it out immediately.
As soon as I finished ONIONS IN THE STEW, I found Betty's other books and read them as well.
I was so disappointed that she wrote so few books. . .
I think ANYBODY CAN DO ANYTHING is probably my favorite.
What I liked most about Betty's books is her honest assessments of her life experiences and the humor she shows through adversity.
I can' t wait to read more.
Love,
Kathleen
Betty MacDonald loved in Germany

Axel Schappei The Vashon-Maury Island Beachcomber June 16, 1983

Go into any ordinary German bookstore and ask for former Islander, Betty MacDonald's paperbacks and you'll be handed - at least - three books: Die Insel und ich ( Onions in the Stew ), Das Ei und ich ( The egg and I ) Betty kann alles (Anybody can do anything).
Scholars in the Pegasus German courses on the Island may notice that the German titles of Betty MacDonald's famous autobiographical novels have been translated appropriatley.
Betty would like them. Betty MacDonald, who lived on Vashon Island, is tremendously popular in Germany. She once was one of the most well known and widely read novelists in the United States. But would you guess that more than two million paperbacks and hard-cover books of Betty MacDonald have been published and sold in Germany during the last 30 years?
Her bestseller The Egg and I reached about half a million in July 1981. From March 1964 until October 1980, 107000 copies of Anybody can do anything were sold in 12 editions. Onions in the Stew - her novel about living on the Rock - sold 103000 copies from May 1964 until September 1980, also in 12 editions. "She is incredibly successful, really, not only her novels. Her books for children like Nancy and Plum or the Mrs. Piggle-Wiggle-Stories still belong to the most successful childrens' books after all those years," says Wolfgang Hampel, who is so convinced about Betty MacDonald.
He simply loves Betty MacDonald and her books: "She's so homorous, her stories about everyday-life's and awkward situations are just incomparable. It's like a good friend taking you be the hand and leading through her life."
That's why Wolfgang Hampel and four other German Betty Fans plan to launch an extensive exhibition about Betty MacDonald, her life and her work.
Originally they wanted to open the exhibit on February 7, 1983, 25th anniversary of Betty MacDonald's death. But the five friends didn't manage to get enough exhibits together. "We're still looking for pictures, photographs, letters - in short all sorts of personal mementoes about Betty. Our exhibition has been planned for the last few years and we have written zillions of letters and bought hundreds of books, here in Germany, Europe and from the States," explains Wolfgang Hampel.They tried to get further information about their preferred author from American publishing companies. "Some didn't answer and others know less than we did already! It was like finding the different pieces of a jigsaw-puzzle without knowing what it will look like in the end."
Why all this activity?"We think that Betty MacDonald is such a fascinating person that many people here should know more about her . Apart from our endeavors to our exhibition together we've also been in contact with publishers to convince them that a new edition of Nancy and Plum would find its readers still today.
Betty MacDonald's readers come from all ages and social groups," says Wolfgang Hampel. Of course he and his friends know that Vashon is the Onions in the Stew Island and they also know that Vashon is part of the Pacific Northwest and - more specifically - of Puget Sound. So imagine their amusement when some publishing firms told them that Vashon is somewhere up to Alaska.
Actually, Wolfgang Hampel knows quiete a lot about the Rock, though he's never been here. All his information comes from Betty MacDonald's Onions in the Stew. So he's got the idea of the terrific view of Mount Rainier, and he also knows about her coyness.
Wolfgang Hampel has a pretty good impression about the house where Betty lived with her folks. "What we dearly need for our exhibition are pictures of the Island, books all sort of visuals to show people here in what a beautiful scenery Betty lived. So people can understand that she simply had to write books like that in such a fascinating rural enviroment.
Wolfgang would be grateful for any help he could get from the Island. "Really, the most substantial help came from Vashon so far. We got some great personal impressions about Betty from Islanders who knew her."Wolfgang is amazed about the friendliness and amount of help and encouragement that reached him from the Rock. Still it's a long way until the exhibition is ready.
Anyone with anything they'd like to send for the planned exhibition can write to Wolfgang Hampel.
Betty MacDonald fan club founder Wolfgang Hampel is going to introduce life and work of Betty MacDonald at Vita Magica January 2017.
Wolfgang Hampel talks about the new fascinating Betty MacDonald biography which will be published in 2017 by Wolfgang Hampel and Betty MacDonald fan club.
Vita Magica by Wolfgang Hampel is really fascinating and very interesting.
Betty MacDonald fan club founder Wolfgang Hampel is going to introduce life and work of Betty MacDonald at Vita Magica January 2017.
He is going to talk about the new fascinating Betty MacDonald biography.
Wolfgang Hampel and Friends of Vita Magica visited Minister of Science of Baden-Württemberg, Theresia Bauer in Stuttgart.
They visited Landtag and had a great time there.
We are looking for your favourite city for International Betty MacDonald fan club event 2017.
Send us your votes please.
Deadline: January 31, 2017
Do you have any books by Betty MacDonald and Mary Bard Jensen with funny or interesting dedications?
If so would you be so kind to share them?
Our next Betty MacDonald fan club project is a collection of these unique dedications.
If you share your dedication from your Betty MacDonald - and Mary Bard Jensen collection you might be the winner of our new Betty MacDonald fan club items.
Thank you so much in advance for your support.

Thank you so much for sending us your favourite Betty MacDonald quote.
You'll be able to read more info during January.
Very exciting Betty MacDonald fan club news!
You'll be able to read more info during January!

Vita Magica December was very successful.
Betty MacDonald fan club founder Wolfgang Hampel invited a very famous author.
The visitors enjoyed Vita Magica very much.
A great event!
Betty MacDonald fan club founder Wolfgang Hampel interviewed Betty MacDonald's daughter Joan MacDonald Keil and her husband Jerry Keil.
This interview will be published for the first time ever.
New
Betty MacDonald documentary
will be very interesting with many interviews never published before.
We adore
Betty MacDonald fan club honor member Mr. Tigerli


Thank you so much for sharing this witty memories with us.
Wolfgang Hampel's literary event Vita Magica is very fascinating because he is going to include Betty MacDonald, other members of the Bard family and Betty MacDonald fan club honor members.
It's simply great to read Wolfgang Hampel's new very well researched stories about Betty MacDonald, Robert Eugene Heskett, Donald Chauncey MacDonald, Darsie Bard, Sydney Bard, Gammy, Alison Bard Burnett, Darsie Beck, Mary Bard Jensen, Clyde Reynolds Jensen, Sydney Cleveland Bard, Mary Alice Bard, Dorothea DeDe Goldsmith, Madge Baldwin, Don Woodfin, Mike Gordon, Ma and Pa Kettle, Nancy and Plum, Mrs. Piggle-Wiggle and others.
Linde Lund and many fans from all over the world adore this funny sketch by Wolfgang Hampel very much although our German isn't the best.
I won't ever forget the way Wolfgang Hampel is shouting ' Brexit '.
Don't miss it, please.
It's simply great!
You can hear that Wolfgang Hampel got an outstandig voice.
He presented one of Linde Lund's favourite songs ' Try to remember ' like a professional singer.
Thanks a million!
Betty MacDonald fan club honor member Mr. Tigerli
and our 'Italian Betty MacDonald' - Betty MacDonald fan club honor member author and artist Letizia Mancino belong to the most popular Betty MacDonald fan club teams in our history.
Their many devoted fans are waiting for a new Mr. Tigerli adventure.
Letizia Mancino's magical Betty MacDonald Gallery is a special gift for Betty MacDonald fan club fans from all over the world.
Don't miss Brad Craft's 'More friends', please.
Betty MacDonald's very beautiful Vashon Island is one of my favourites.
I agree with Betty in this very witty Betty MacDonald story
Betty MacDonald: Nothing more to say by Wolfgang Hampel.
I can't imagine to live in a country with him as so-called elected President although there are very good reasons to remain there to fight against these brainless politics.
The number of planned protests and rallies this year is far above what has been typical at recent presidential inaugurations, with some 30 permits granted in Washington for anti-Trump rallies and sympathy protests planned in cities from Boston to Los Angeles, and outside the U.S. in cities including London and Sydney.
The night before the inauguration, thousands of people turned out in New York for a rally at the Trump International Hotel and Tower, and then marched a few blocks from the Trump Tower where the businessman lives.
The rally featured a lineup of politicians, activists and celebrities including Mayor Bill de Blasio and actor Alec Baldwin, who trotted out the Trump parody he performs on "Saturday Night Live."
"Donald Trump may control Washington, but we control our destiny as Americans," de Blasio said. "We don't fear the future. We think the future is bright, if the people's voices are heard."
Don't miss these very interesting articles below, please.
Rohrabacher is also a surfer and former folk singer who once claimed global warming might be connected to "dinosaur flatulence."
I think the future dinosaur flatulence will be the behaviour of 'Pussy' and his very strange government.
Poor World! Poor America!
Don't miss these very interesting articles below, please.
The most difficult case in Mrs.Piggle-Wiggle's career
Hello 'Pussy', this is Mrs. Piggle-Wiggle.
You took calls from foreign leaders on unsecured phone lines, without consultung the State Department. We have to change your silly behaviour with a new Mrs. Piggle-Wiggle cure. I know you are the most difficult case in my career - but we have to try everything.......................
Betty MacDonald fan club founder Wolfgang Hampel sent his brilliant thoughts.
Thank you so much dear Wolfgang!
Hi Libi, nice to meet you. Can you feel it?
I'll be the most powerful leader in the world.
Betty MacDonald: Nothing more to say
Copyright 2016 by Wolfgang Hampel
All rights reserved
Betty MacDonald was sitting on her egg-shaped cloud and listened to a rather strange guy.
He said to his friends: So sorry to keep you waiting. Very complicated business! Very complicated!
Betty said: Obviously much too complicated for you old toupee!
Besides him ( by the way the First Lady's place ) his 10 year old son was bored to death and listened to this 'exciting' victory speech.
The old man could be his great-grandfather.
The boy was very tired and thought: I don't know what this old guy is talking about. Come on and finish it, please. I'd like to go to bed.
Dear '
great-grandfather' continued and praised the Democratic candidate.
He congratulated her and her family for a very strong campaign although he wanted to put her in jail.
He always called her the most corrupt person ever and repeated it over and over again
in the fashion of a Tibetan prayer wheel.
She is so corrupt. She is so corrupt. Do you know how corrupt she is?
Betty MacDonald couldn't believe it when he said:
She has worked very long and very hard over a long period of time, and we owe her a major debt of gratitude for her service to our country.
Afterwards old toupee praised his parents, wife, children, siblings and friends.
He asked the same question like a parrot all the time:
Where are you? Where are you? Where are you?
I know you are here!
Betty MacDonald answered: No Pussy they are not! They left the country.
They immigrated to Canada because they are very much afraid of the future in the U.S.A. with you as their leader like the majority of all so-called more or less normal citizens.
By the way k
eep your finger far away from the pussies
and the

Red Button

, please.
I'm going to fly with my egg-shaped cloud to Canada within a minute too.
Away - away - there is nothing more to say!
I can understand the reason why Betty MacDonald, Barbara Streisand, other artists and several of my friends want to leave the United States of America.
I totally agree with these comments:
Daniel Mount wrote a great article about Betty MacDonald and her garden.
We hope you'll enjoy it very much.
I adore Mount Rainier and Betty MacDonald's outstanding descriptions
Can you remember in which book you can find it?
If so let us know, please and you might be the next Betty MacDonald fan club contest winner.
I hope we'll be able to read Wolfgang Hampel's new very well researched stories about Betty MacDonald, Robert Eugene Heskett, Donald Chauncey MacDonald, Darsie Bard, Sydney Bard, Gammy, Alison Bard Burnett, Darsie Beck, Mary Bard Jensen, Clyde Reynolds Jensen, Sydney Cleveland Bard, Mary Alice Bard, Dorothea DeDe Goldsmith, Madge Baldwin, Don Woodfin, Mike Gordon, Ma and Pa Kettle, Nancy and Plum, Mrs. Piggle-Wiggle and others - very soon.
It' s such a pleasure to read them.
Let's go to magical Betty MacDonald's Vashon Island.

Betty MacDonald fan club organizer Linde Lund and Betty MacDonald fan club research team share their recent Betty MacDonald fan club research results.

Congratulations! They found the most interesting and important info for Wolfgang Hampel's oustanding Betty MacDonald biography.

I enjoy Bradley Craft's story very much.
Don't miss our Betty MacDonald fan club contests, please.
You can win a never published before Alison Bard Burnett interview by Betty MacDonald fan club founder Wolfgang Hampel.
Good luck!
This CD is a golden treasure because Betty MacDonald's very witty sister Alison Bard Burnett shares unique stories about Betty MacDonald, Mary Bard Jensen, Mrs. Piggle-Wiggle and Nancy and Plum.
Wolfgang Hampel's Betty MacDonald and Ma and Pa Kettle biography and Betty MacDonald interviews have fans in 40 countries. I'm one of their many devoted fans.
Many Betty MacDonald - and Wolfgang Hampel fans are very interested in a Wolfgang Hampel CD and DVD with his very funny poems and stories.
We are going to publish new Betty MacDonald essays on Betty MacDonald's gardens and nature in Washington State.
Tell us the names of this mysterious couple please and you can win a very new Betty MacDonald documentary.
Betty MacDonald fan club honor member Mr. Tigerl

i
is beloved all over the World.
We are so happy that our 'Casanova' is back.

Wolfgang Hampel - LinkFang ( German )
Wolfgang Hampel - Academic ( German )
Wolfgang Hampel -
cyclopaedia.net ( German )
Wolfgang Hampel - DBpedia ( English / German )
Wolfgang Hampel - people check ( English )
Wolfgang Hampel - Memim ( English )
Vashon Island - Wikipedia ( German )
Wolfgang Hampel - Monica Sone - Wikipedia ( English )
Wolfgang Hampel - Ma and Pa Kettle - Wikipedia ( English )
Wolfgang Hampel - Ma and Pa Kettle - Wikipedia ( French )
Wolfgang Hampel - Mrs. Piggle-Wiggle - Wikipedia ( English)
Wolfgang Hampel in Florida State University
Betty MacDonald fan club founder Wolfgang Hampel
Betty MacDonald fan club interviews on CD/DVD
Betty MacDonald fan club items
Betty MacDonald fan club items - comments
Betty MacDonald fan club - The Stove and I
Betty MacDonald fan club groups
Betty MacDonald fan club organizer Linde Lund
Betty MacDonald fan club organizer Greta Larson
Betty MacDonald fan club fan Heiderose Teynor
Washington turned into a virtual fortress on Thursday ahead of Donald Trump's presidential inauguration, while thousands of people took to the streets of New York and Washington to express their displeasure with his coming administration.
Some 900,000 people, both Trump backers and opponents, are expected to flood Washington for Friday's inauguration ceremony, according to organizers' estimates. Events include the swearing-in ceremony on the steps of the U.S. Capitol and a parade to the White House along streets thronged with spectators.
The number of planned protests and rallies this year is far above what has been typical at recent presidential inaugurations, with some 30 permits granted in Washington for anti-Trump rallies and sympathy protests planned in cities from Boston to Los Angeles, and outside the U.S. in cities including London and Sydney.
The night before the inauguration, thousands of people turned out in New York for a rally at the Trump International Hotel and Tower, and then marched a few blocks from the Trump Tower where the businessman lives.
The rally featured a lineup of politicians, activists and celebrities including Mayor Bill de Blasio and actor Alec Baldwin, who trotted out the Trump parody he performs on "Saturday Night Live."
"Donald Trump may control Washington, but we control our destiny as Americans," de Blasio said. "We don't fear the future. We think the future is bright, if the people's voices are heard."
In Washington, a group made up of hundreds of protesters clashed with police clad in riot gear who used pepper spray against some of the crowd on Thursday night, according to footage on social media.
The confrontation occurred outside the National Press Club building, where inside a so-called "DeploraBall" event was being held in support of Trump, the footage showed.
U.S. Department of Homeland Security Secretary Jeh Johnson said police aimed to keep groups separate, using tactics similar to those employed during last year's political conventions.
"The concern is some of these groups are pro-Trump, some of them are con-Trump, and they may not play well together in the same space," Johnson said on MSNBC.
Trump opponents have been angered by his comments during the campaign about women, illegal immigrants and Muslims and his pledges to scrap the Obamacare health reform and build a wall on the Mexican border.
The Republican's supporters admire his experience in business, including as a real estate developer and reality television star, and view him as an outsider who will take a fresh approach to politics.
Bikers for Trump, a group that designated itself as security backup during last summer's Republican National Convention in Cleveland, is ready to step in if protesters block access to the inauguration, said Dennis Egbert, one of the group's organizers.
"We're going to be backing up law enforcement. We're on the same page," Egbert, 63, a retired electrician from Harrisburg, Pennsylvania.
SECURITY CORDON
About 28,000 security personnel, miles of fencing, roadblocks, street barricades and dump trucks laden with sand are part of the security cordon around 3 square miles (8 square km) of central Washington.
A protest group known as Disrupt J20 has vowed to stage demonstrations at each of 12 security checkpoints and block access to the festivities on the grassy National Mall.
Police and security officials have pledged repeatedly to guarantee protesters' constitutional rights to free speech and peaceful assembly.
Aaron Hyman, fellow at the National Gallery of Art, said he could feel tension in the streets ahead of Trump's swearing-in and the heightened security was part of it.
"People are watching each other like, 'You must be a Trump supporter,' and 'You must be one of those liberals'," said Hyman, 32, who supported Democrat Hillary Clinton in the November election.
Friday's crowds are expected to fall well short of the 2 million people who attended Obama's first inauguration in 2009, and be in line with the 1 million who were at his second in 2013.
Forecast rain may also dampen the turnout, though security officials lifted an earlier ban on umbrellas, saying small umbrellas would be permitted.
(Additional reporting by Susan Heavey and Doina Chiacu in Washigton, Curtis Skinner in San Francisco, and Joseph Ax in New York; Editing by Scott Malone, James Dalgleish and Lisa Shumaker)
Rita Knobel Ulrich - Islam in Germany - a very interesting ZDF ( 2nd German Television ) documentary with English subtitles
Trump gets facts wrong in attacks against NBC's "Today" show
No, Donald Trump, NBC's "Today" show is not doing "badly."
It is actually America's highest-rated morning show among 25- to 54-year-olds, the key demographic for advertisers, and it is just 100,000 viewers behind ABC's "Good Morning America" among all viewers.
The high-rated morning show attracted Trump's ire on Wednesday by broadcasting a report that cast doubt on his job-creating record.
The report -- part of a new franchise called "Today's Fact Check" -- called Trump's impact "very small or non-existent."
Trump called that assertion "fake news."
"Ask top CEO's of those companies for real facts," he wrote, insisting that packages of jobs "came back because of me!"
The facts are much more complicated. As NBC, CNN and other news outlets have reported, a number of big companies have announced previously-planned investments in the United States in ways that allow Trump to take credit.
"They have completely changed their P.R., many of these companies," CNN's Christine Romans said in a similar segment on "New Day" Wednesday morning.
"They want to de-emphasize their growth overseas and they want to re-emphasize that, 'Hey, we've always been growing here all along,'" she said.
So, anchor Alisyn Camerota responded, "now they're touting it in a way they didn't a year ago."
Of course, it is in the president-elect's interest to take credit for all job announcements. The pro-Trump web site Breitbart News has a running list of announcements titled "TRUMP JOBS BOOM."
The "Today" show report, by correspondent Ari Melber, said "companies are willing to deal with this as a P.R. issue," partly to avoid critical tweets from Trump.
Anchor Matt Lauer asked him: "If you had to rate the president-elect's impact on job creation or job preservation, over the course of this two month transition, how would you rate it?"
"According to the companies we hear from, it is very small or nonexistent," Melber said. "There's a fantasy football aura to all this. Because Donald Trump is saying things on the Internet, and then when companies do things, he'll selectively respond to it."
Trump responded to the report a few minutes later with a series of tweets, including one that read, "No wonder the Today Show on biased @NBC is doing so badly compared to its glorious past. Little credibility!"
The comment amused staffers at both NBC and its arch-rival ABC. Why? Because staffers at both networks follow the ratings race extremely closely. "Today" is doing quite well, contrary to Trump's claims.
While Trump was tweeting, another morning show competitor, "Fox & Friends" on Fox News, was airing an exclusive pre-taped interview with him.
NBC had no public response to Trump's criticisms, except to report on his tweets in the 8 a.m. hour of "Today."
But the network's web site coincidentally had a related headline on Wednesday morning. "Americans to Trump: Enough With the Tweets," the headline said, citing a new NBC/Wall Street Journal poll. According to the poll, 69% of Americans are wary of Trump's Twitter habit.
Trump said in an interview broadcast Wednesday morning on "Fox & Friends" that he doesn't "like to tweet," but has to use the social network to respond to the "dishonest media."
---
---
As Trump Era Arrives, a Sense of Uncertainty Grips the World
by
CBS News
January 15, 2017, 2:02 PM
Scottish paper describes Trump inauguration as return of "The Twilight Zone"
Study Finds Trump's Grammar "Just Below 6th Grade Level"
Eloquence is a trait valued by debate team coaches but not necessarily needed for the White House. Though their supporters will always defend them, George Washington and George W. Bush are just two of many presidents considered poor public speakers — and there have been many commanders in chief in the two centuries between them who were not necessarily golden-tongued.
Now, an academic paper has put some presidents and political candidates' language on trial. "A Readability Analysis of Campaign Speeches From the 2016 US Presidential Campaign," released this week by Carnegie Mellon University, analyzed stump speeches to measure their "readability" — the reading level of an address, ranked from first grade to 12th grade. And, according to a summary from the university, the study found "most candidates using words and grammar typical of students in grades 6-8, though Donald Trump tends to lag behind the others."
The story was more complicated than "Donald Trump can't talk good," however. First, the researchers needed a way to measure readability.
"It is based on the observation that some words (and grammatical structures) appear with greater frequency at one grade level than another," Maxine Eskenazi, a scientist in the university's Language Technologies Institute, and Elliot Schumacher, a graduate student, wrote. "For example, we would expect that we could see the word 'win' fairly frequently in third grade documents while the word 'successful' would be more frequent in, say, seventh grade documents. We would not see dependent clauses very often at the second grade level whereas they would be quite frequent at the seventh grade level."
Then, they needed some speeches to analyze.
"A database was collected containing documents from each of the [then] five current presidential candidates: Ted Cruz (5), Hillary Clinton (7), Marco Rubio (6), Bernie Sanders (6), Donald Trump (8)," the paper read. "… They range from the declaration of candidacy speech to campaign trail speeches to victory speeches to defeat speeches." What about a historical comparison? "We also analyzed the readability of Lincoln's Gettysburg Address … and a speech from Barack Obama, George W. Bush, Bill Clinton and Ronald Reagan," the researchers wrote.
The results showed that the level of our political discourse had deteriorated — partly because of Trump.?
"Speeches by past presidents while on campaign and the Gettysburg Address were at least at the eighth grade level," the paper read. "The candidates' speeches mostly went from seventh grade level for Donald Trump to tenth grade level for Bernie Sanders."
The researchers also tried to measure "the degree to which the candidate changes their choice of words from one speech to another." The result appeared to confirm the perception of Hillary Clinton as a chameleon.
?
"[Change] could reflect an effort to take into account the different audiences or circumstances (winning or concession speech in a state, for example)," they wrote. "We can see that Hilary Clinton has the highest standard deviation and so the biggest change of choice of words from one speech to another, while Ted Cruz varies the least in his choices."
Up next was a look at politicians' grammar.
"We see that George W. Bush had the lowest level and Abraham Lincoln the highest," the paper read. "Amongst the candidates, levels are between sixth and seventh grades except for Donald Trump (grade 5.7)."
A summary of the study put this result in another light. The linguistic top of the pops, it turned out, was the Gettysburg Address — which came from the pen of a man with little formal schooling.
"In terms of grammar, none of the presidents and presidential candidates could compare with Lincoln's Gettysburg Address — an admittedly high standard, with grammar well above the 10th grade level," the summary read. "The current candidates generally had scores between 6th and 7th grades, with Trump just below 6th grade level. President Bush scored at a 5th grade level."
The researchers, who used a measure of readability meant to account for differences between written and spoken language, noted that evaluating public speakers is not easy.
"Assessing the readability of campaign speeches is a little tricky because most measures are geared to the written word, yet text is very different from the spoken word," Eskenazi said in a statement. "When we speak, we usually use less structured language with shorter sentences."
Trump, for one, seems to intuit that many of his supporters are not grammarians.
Politics
Stephen King Just Summed Up Trump's Attack On Meryl Streep Brilliantly
World-famous author Stephen King took to Twitter today to respond to Donald Trump's Twitter tirade about actress Meryl Streep's criticisms last night at the Golden Globes.
As he so often does, King nails exactly what is disturbing about Trump's hypersensitivity and the danger it presents to the American people. To be the leader of the United States of America requires a certain thickness of skin; a need to rise above slights real and perceived in order to put the good of the country before your own ego.
But Trump is incapable of ignoring even the pettiest of slights.
The presidency of the United States is perhaps the most emotionally taxing job in the world, and requires great personal strength and conviction to properly execute. The well-being of millions of people lie in the hands of the president, along with their very lives.
Trump's inability to let a perceived slight from an actress who didn't even call him out by name – and his insistent need to insult and demean his critics – shows just how emotionally immature he is and how unqualified he is to lead this nation.
Mujanović says for observers and reporters of authoritarianism, Trump's behaviour sounds off all kinds of alarm bells.
"I don't think it's an accident that some of the most prescient analysis and critique that has come out over the last year year and a half has been from people who have studied authoritarianism, you know in the Middle East and Eastern Europe etc."
He tells Lynch that Trump normalizing lying on public record as a means of public policy and as a means of governance as well as normalizing fringe extreme movements, "are all incredible blaring red flags."
Political columnist Susan Delacourt takes issue with journalists in that news conference telling Lynch "they were egging [Trump] on and trying to get him to say something scandalous."
"It was kind of a dereliction of duty on the part of the media I thought."
Delacourt says when politicians see the role of media as a marketing or advertising tool and not a public service, there's a problem.
"Donald Trump is a marketer. He's a businessman and he thinks that the media is there primarily to help him do his job and when it doesn't he's you know 'you're fired' or 'you're fake news' or he can shout them down."
"The problem is is that the line between using the media for that purpose and then just discounting them altogether is it can be easily breached."
When it comes to holding Trump to account, Mujanović has little faith the media can make that happen.
"I don't want that to be interpreted as an attack on the media. I have colleagues who work in journalism. I just think that the issue is that reporters in the United States and Canada and large parts of Europe really have no first-hand experience with authoritarianism so to them this is this is entertainment. This is a circus."
Delacourt's advice to the Washington press corporations over the next four years:
"Don't allow yourself to be played off each other. Hang together."
"And remember that your job is a public service that sometimes competition between the media is not as important as the public service — a democratic rule of the media."
Listen to the full conversation at the top of this web post.
This segment was produced by The Current's Pacinthe Mattar, Ines Colabrese and Sujata Berry.
How a Sensational, Unverified Dossier Became a Crisis for Donald Trump
A version of this article appears in print on January 12, 2017, on Page A1 of the New York edition with the headline: How a Crisis Spilled Out of a Sensational, Unverified Dossier.
McCain unloads on Putin during Mattis confirmation hearing: 'He needs us as his enemy'
Sen. John McCain (R-Ariz.) unloaded on Russian President Vladimir Putin Thursday during Defense Secretary-designate Gen. James Mattis' confirmation hearing.
McCain, chairman of the Senate Armed Services Committee, said that, under Putin, Russia has "invaded Ukraine, annexed Crimea, threatened NATO allies, intervened militarily in Syria, leaving a trail of death and destruction and broken promises in his wake."
"Russia's military has targeted Syrian hospitals and first responders with precision weapons," McCain added. "Russia supplied the weapons that shot down a commercial aircraft in Ukraine. Russia's war on Ukraine has killed thousands of Ukrainian soldiers and civilians."
The senator pointed out that Putin's "disrespect for our nation" is evidenced by Russia's deliberate interference in the November election through "cyber attacks and a disinformation campaign designed to weaken America and discredit Western values."
McCain said that he has watched three presidents fail to improve relations with Russia — and those failures were not due to "a lack of good faith and effort on the U.S. side": "Putin wants to be our enemy. He needs us as his enemy. He will never be our partner, including in fighting ISIL. He believes that strengthening Russia means weakening America."
"We must proceed realistically on this basis," McCain continued, adding that the United States must display strength to any "adversary that seeks to undermine our national interest and challenge the world order."

Betty MacDonald fan club fans,

we share a very special gift by beloved and very popular Betty MacDonald Fan Club Honor member Letizia Mancino.

We know you'll enjoy it as much as we do.

Thanks a Million, dear Letizia Mancino.

You are an outstanding writer and artist.

We are so proud and happy to have you with us.

Letizia writes: One should not underestimate Wolfgang Hampel's talent in speedily mobilizing Betty MacDonald's friends.

We agree. Thank you so much dear Wolfgang Hampel for doing this. You founded Betty MacDonald Fan Club with four members.

Now we have members in 40 countries around the world. A dream came true.

Mary Holmes did an excellent job in translating this great story.

Thank you so much dear Mary Holmes.

We are really very grateful.

All the best to Letizia, Wolfgang and Mary and to all Betty MacDonald Fan Club fans from all over the world!

Lenard
Following in Betty's footsteps in Seattle:

or some small talk with Betty

Copyright 2011/2016 by Letizia Mancino
All rights reserved
translated by Mary Holmes

We were going to Canada in the summer. "When we are in Edmonton", I said to Christoph Cremer, "let's make a quick trip to Seattle". And that's how it happened. At Edmonton Airport we climbed into a plane and two hours later we landed in the city where Betty had lived. I was so happy to be in Seattle at last and to be able to trace Betty's tracks!

Wolfgang Hampel had told Betty's friends about our arrival.
They were happy to plan a small marathon through the town and it's surroundings with us. We only had a few days free. One should not underestimate Wolfgang's talent in speedily mobilizing Betty's friends, even though it was holiday time. E-mails flew backwards and forwards between Heidelberg and Seattle, and soon a well prepared itinerary was ready for us. Shortly before my departure Wolfgang handed me several parcels, presents for Betty MacDonald's friends. I rushed to pack the heavy gifts in my luggage but because of the extra weight had to throw out a pair of pajamas!

After we had landed we took a taxi to the Hotel in downtown Seattle. I was so curious to see everything. I turned my head in all directions like one of the hungry hens from Betty's farm searching for food! Fortunately it was quite a short journey otherwise I would have lost my head like a loose screw!
Our hotel room was on the 22nd floor and looked directly out onto the 16-lane highway. There might have been even more than 16 but it made me too giddy to count! It was like a glimpse of hell! "And is this Seattle?" I asked myself. I was horrified! The cars racing by were enough to drive one mad. The traffic roared by day and night.
We immediately contacted Betty MacDonald's friends and let them know we had arrived and they confirmed the times when we should see them.

On the next morning I planned my first excursion tracing Betty's tracks. I spread out the map of Seattle. "Oh dear" I realized "the Olympic Peninsula is much too far away for me to get there."
Betty nodded to me! "Very difficult, Letizia, without a car."

"But I so much wanted to see your chicken farm"

"My chickens are no longer there and you can admire the mountains from a distance"

But I wanted to go there. I left the hotel and walked to the waterfront where the State Ferry terminal is. Mamma mia, the streets in Seattle are so steep! I couldn't prevent my feet from running down the hill. Why hadn't I asked for brakes to be fixed on my shoes? I looked at the drivers. How incredibly good they must be to accelerate away from the red traffic lights. The people were walking uphill towards me as briskly as agile salmon. Good heavens, these Americans! I tried to keep my balance. The force of gravity is relentless. I grasped hold of objects where I could and staggered down.
In Canada a friend had warned me that in Seattle I would see a lot of people with crutches.

Betty laughed. " It's not surprising, Letizia, walking salmon don't fall directly into the soft mouth of a bear!"
" Betty, stop making these gruesome remarks. We are not in Firlands!"

I went further. Like a small deranged ant at the foot of a palace monster I came to a tunnel. The noise was unbearable. On the motorway, "The Alaskan Way Viaduct", cars, busses and trucks were driving at the speed of light right over my head. They puffed out their poisonous gas into the open balconies and cultivated terraces of the luxurious sky- scrapers without a thought in the world. America! You are crazy!
"Betty, are all people in Seattle deaf? Or is it perhaps a privilege for wealthy people to be able to enjoy having cars so near to their eyes and noses to save them from boredom?"

"When the fog democratically allows everything to disappear into nothing, it makes a bit of a change, Letizia"

" Your irony is incorrigible, Betty, but tell me, Seattle is meant to be a beautiful city, But where?"

I had at last reached the State Ferry terminal.

"No Madam, the ferry for Vashon Island doesn't start from here," one of the men in the ticket office tells me. "Take a buss and go to the ferry terminal in West Seattle."
Betty explained to me "The island lies in Puget Sound and not in Elliott Bay! It is opposite the airport. You must have seen it when you were landing!"
"Betty, when I am landing I shut my eyes and pray!"

It's time for lunch. The weather is beautiful and warm. Who said to me that it always rains here?
"Sure to be some envious man who wanted to frighten you away from coming to Seattle. The city is really beautiful, you'll see. Stay by the waterfront, choose the best restaurant with a view of Elliott Bay and enjoy it."
"Thank you Betty!"

I find a table on the terrace of "Elliott's Oyster House". The view of the island is wonderful. It lies quietly in the sun like a green fleecy cushion on the blue water.
Betty plays with my words:
"Vashon Island is a big cushion, even bigger than Bainbridge which you see in front of your eyes, Letizia. The islands look similar. They have well kept houses and beautiful gardens".

I relax during this introduction, "Bainbridge" you are Vashon Island, and order a mineral water.

"At one time the hotel belonging to the parents of Monica Sone stood on the waterfront."
"Oh, of your friend Kimi!" Unfortunately I forget to ask Betty exactly where it was.

My mind wanders and I think of my mountain hike back to the hotel! "Why is there no donkey for tourists?" Betty laughs:

"I'm sure you can walk back to the hotel. "Letizia can do everything.""

"Yes, Betty, I am my own donkey!"

But I don't remember that San Francisco is so steep. It doesn't matter, I sit and wait. The waiter comes and brings me the menu. I almost fall off my chair!
" What, you have geoduck on the menu! I have to try it" (I confess I hate the look of geoduck meat. Betty's recipe with the pieces made me feel quite sick – I must try Betty's favourite dish!)
"Proof that you love me!" said Betty enthusiastically " Isn't the way to the heart through the stomach?"

I order the geoduck. The waiter looks at me. He would have liked to recommend oysters.
"Geoduck no good for you!"
Had he perhaps read my deepest thoughts? Fate! Then no geoduck. "No good for me."

"Neither geoduck nor tuberculosis in Seattle" whispered Betty in my ear!
"Oh Betty, my best friend, you take such good care of me!"

I order salmon with salad.

"Which salmon? Those that swim in water or those that run through Seattle?"

"Betty, I believe you want me to have a taste of your black humour."

"Enjoy it then, Letizia."

During lunch we talked about tuberculosis, and that quite spoilt our appetite.

"Have you read my book "The Plague and I"?"

"Oh Betty, I've started to read it twice but both times I felt so sad I had to stop again!"

"But why?" asked Betty "Nearly everybody has tuberculosis! I recovered very quickly and put on 20 pounds! There was no talk of me wasting away! What did you think of my jokes in the book?"

"Those would have been a good reason for choosing another sanitorium. I would have been afraid of becoming a victim of your humour! You would have certainly given me a nickname! You always thought up such amusing names!" Betty laughed.

"You're right. I would have called you "Roman nose". I would have said to Urbi and Orbi " Early this morning "Roman nose" was brought here. She speaks broken English, doesn't eat geoduck but she does love cats."

"Oh Betty, I would have felt so ashamed to cough. To cough in your presence, how embarrassing! You would have talked about how I coughed, how many coughs!"

"It depends on that "how", Letizia!"

"Please, leave Goethe quotations out of it. You have certainly learnt from the Indians how to differentiate between noises. It's incredible how you can distinguish between so many sorts of cough! At least 10!"

"So few?"

"And also your descriptions of the patients and the nurses were pitiless. An artistic revenge! The smallest pimple on their face didn't escape your notice! Amazing."

" I was also pitiless to myself. Don't forget my irony against myself!"

Betty was silent. She was thinking about Kimi, the "Princess" from Japan! No, she had only written good things about her best friend, Monica Sone, in her book "The Plague and I". A deep friendship had started in the hospital. The pearl that developed from the illness.
"Isn't it wonderful, Betty, that an unknown seed can make its way into a mollusk in the sea and develop into a beautiful jewel?" Betty is paying attention.

"Betty, the friendship between you and Monica reminds me of Goethe's poem "Gingo-Biloba". You must know it?" Betty nods and I begin to recite it:


The leaf of this Eastern tree
Which has been entrusted to my garden
Offers a feast of secret significance,
For the edification of the initiate.

Is it one living thing.
That has become divided within itself?
Are these two who have chosen each other,
So that we know them as one?

The friendship with Monica is like the wonderful gingo-biloba leaf, the tree from the east. Betty was touched. There was a deep feeling of trust between us.
"Our friendship never broke up, partly because she was in distress, endangered by the deadly illness. We understood and supplemented each other. We were like one lung with two lobes, one from the east and one from the west!"
"A beautiful picture, Betty. You were like two red gingo-biloba leaves!"

Betty was sad and said " Monica, although Japanese, before she really knew me felt she was also an American. But she was interned in America, Letizia, during the second world war. Isn't that terrible?"

"Betty, I never knew her personally. I have only seen her on a video, but what dignity in her face, and she speaks and moves so gracefully!"

"Fate could not change her"

"Yes, Betty, like the gingo-biloba tree in Hiroshima. It was the only tree that blossomed again after the atom bomb!"

The bill came and I paid at once. In America one is urged away from the table when one has finished eating. If one wants to go on chatting one has to order something else.
"That's why all those people gossiping at the tables are so fat!" Betty remarks. "Haven't you seen how many massively obese people walk around in the streets of America. Like dustbins that have never been emptied!" With this typically unsentimental remark Betty ended our conversation.

Ciao! I so enjoyed the talk; the humour, the irony and the empathy. I waved to her and now I too felt like moving! I take a lovely walk along the waterfront.

Now I am back in Heidelberg and when I think about how Betty's "Princessin" left this world on September 5th and that in August I was speaking about her with Betty in Seattle I feel very sad. The readers who knew her well (we feel that every author and hero of a book is nearer to us than our fleeting neighbours next door) yes we, who thought of her as immortal, cannot believe that even she would die after 92 years. How unforeseen and unexpected that her death should come four days after her birthday on September 1th. On September 5th I was on my way to Turkey, once again in seventh heaven, looking back on the unforgettable days in Seattle. I was flying from west to east towards the rising sun.

| | | |
| --- | --- | --- |
| | | |
Unlike
·
Reply
·
1
·
18 hrs